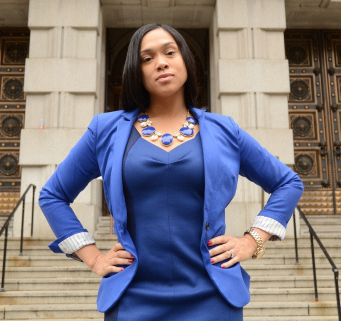 Baltimore prosecutor Marilyn Mosby is having a bad day, to top off her bad year. After suffering through three non-convictions, her office has dropped all remaining charges associated with the death of Freddie Gray. She is 0 for 6. That's gotta hurt. And she held so much promise. She coulda been a contender.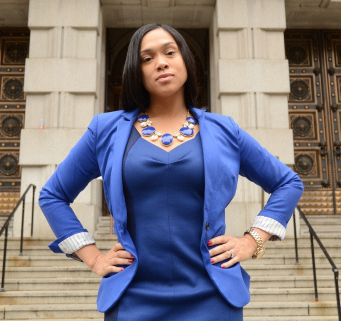 Marilyn Mosby had an explosive situation fall into her lap, and instead of approaching it in a principled objective way, she let her bias and thirst for power take over. She's young, and immaturity probably had something to do with it, but it appears she's also steeped in an ideology that automatically holds that cops are abusive (she says she's not anti-police, she's anti-police brutality). Certainly anytime a person loses his life in questionable circumstances when in police custody, we should take a long hard look at what happened to guard against police state brutality. Here, facts pointing to abuse were very slim, and Mosby didn't even wait for a full investigation before she pranced out to get her name in the news. Some charges like negligence may have been appropriate, but she overcharged and ended up destroying any shred of credibility for the rest of her case.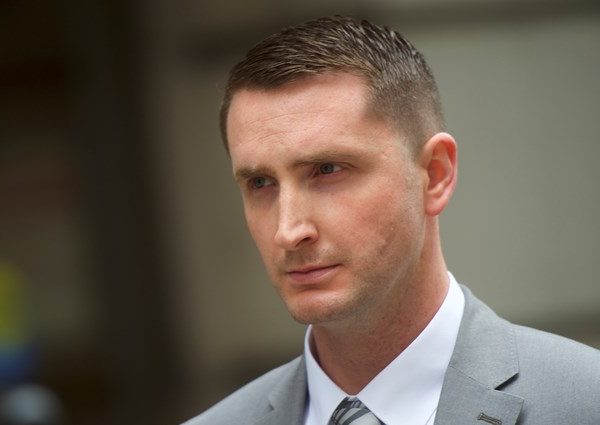 It was a case that never should've gone to trial in the first place. The case against Officer Edward Nero was by far, the weakest of the…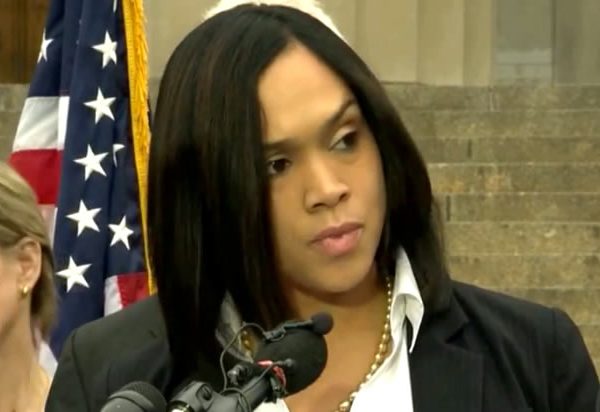 Some interesting facts have emerged from the Freddie Gray jury deliberations in the trial of William Porter. William Porter, 26, is one of six officers charged in…
The scheduled trial of Officer Caesar Goodson has been postponed indefinitely, as the Maryland courts are going to have to untangle a major legal issue surrounding the…
The family of Freddie Gray has reached a tentative deal with the city of Baltimore in their wrongful death complaint against the city to the tune of…
Well, it looks like Baltimore Police Commissioner Anthony Batts—aka Captain Kickass for his impressive take-down of a rioting thug—is out of a job. Because Wednesday afternoon, Mayor…
Two peas in a pod. Both of their stories are mixed up in race, while one pretends to be mixed-race. Marilyn Mosby, on the left, is the…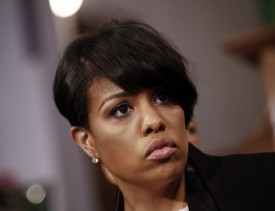 Baltimore is in free fall. And it's just made history, but not in a good way. The city has reportedly seen a dramatic increase in homicides following…
Marilyn Mosby is not objective, nor is she terribly professional. And now the newly-minted, under-experienced Baltimore prosecutor-with-an-agenda has handed us even more evidence to prove that argument….
The police investigation was still hot when Marilyn Mosby gave her press conference on Friday announcing charges against six Baltimore police officers in the death of Freddie…
The youngest chief prosecutor in the nation, Baltimore City attorney Marilyn Mosby, who has been on the job just four months, charged six Baltimore police officers with…
With the city of Baltimore still on edge after the riots spurred by Freddie Gray's death while in police custody the Fraternal Order of Police, aka the…
The report around Freddie Gray's death in police custody in Baltimore was handed over a day early to state Attorney General Marilyn Mosby. Today, she announced that…