Apparently, the fat lady has not sung yet on Hillary's email scandal.
BREAKING: FBI notifies Congress it will investigate new emails found in probe of Clinton's private server.

— The Associated Press (@AP) October 28, 2016

After more revelations and more emails have "appeared," FBI Director James Comey (after previously insisting that the investigation was over and done with, no charges would be filed, and everyone at the FBI did their job properly) has now announced that the investigation is back on.

Comey says there are newly discovered emails that FBI will now investigate, reopening Clinton email server case. pic.twitter.com/hEKPQ7R1x3

— Brit Hume (@brithume) October 28, 2016

Has Hillary's blatant lawbreaking finally become too big for even Comey to ignore?

Lawmakers were clearly not expecting this move, and are reacting.
FBI Dir just informed me, "The FBI has learned of the existence of emails that appear to be pertinent to the investigation." Case reopened

— Jason Chaffetz (@jasoninthehouse) October 28, 2016
BREAKING NEWS → The FBI is reopening its investigation into Secretary Hillary Clinton.

My full statement ⇩ pic.twitter.com/LHfyg46dWk

— Paul Ryan (@SpeakerRyan) October 28, 2016

The FBI's reputation took a major hit with the conclusion of the Hillary email investigation, and Comey himself has probably dealt with extremely unhappy rank-and-file agents who know that Hillary was given a pass. Is this his attempt to placate them, and maybe rehabilitate himself? Or is he actually going to do his JOB and let the chips fall where they may?
Don't hold your breath on that last one, but this is definitely NOT the news Team Clinton wanted less than two weeks before the general election.
Today, July 07, 2016, at 10:00 a.m. in the Rayburn House Office Building, FBI Director James Comey will testify before the Full House Committee on Oversight and…
The buck has to stop somewhere. And since the DOJ announced that Lois Lerner will not be facing any charges for the targeting of Tea Party groups…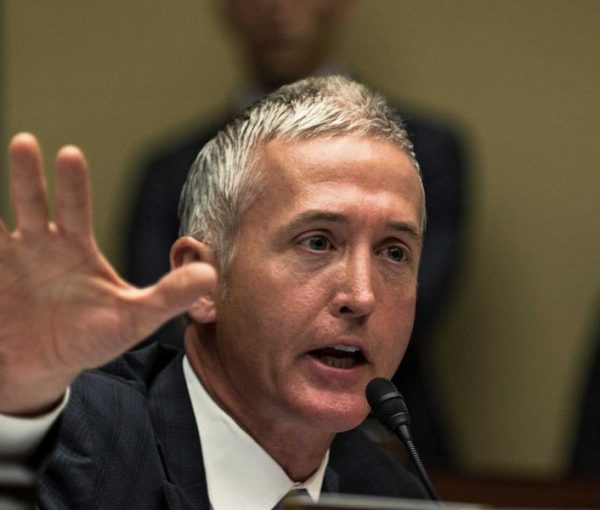 Liberal media were crowing today about Rep. Jason Chaffetz (R-UT) getting schooled by Planned Parenthood president Cecile Richards about a chart he brought to the Congressional hearings…
On Tuesday Planned Parenthood President, Cecile Richards, appeared before a House oversight committee to answer questions about why taxpayers should continue providing them federal tax dollars in…
The Hill is reporting today that Rep. Jason Chaffetz is trying to recruit Trey Gowdy to run for Majority Leader in the House. "Trey Gowdy is the…
Less that 24 hours after refusing to resign yet again, Office of Personnel Management director Katherine Archuleta has finally submitted her resignation. Katherine Archuleta, director of the…
It made news last week, and then sort of faded away, and it really shouldn't. The Office of Personnel Management was hacked, and millions of people's personal…
The House Oversight and Government Reform Committee plans a hearing Tuesday morning on the Secret Service security lapses that have recently plagued that agency. Secret Service Director…