After two weeks of the of the wretchedly reviewed Adam Schiff show, the Democrats are rethinking the impeachment of Donald Trump. They are floating the idea that they could censure the President and save their own bacon. Republican should give that idea a hard pass.
On today's episode of "A Schiff Show, up on the Hill" we have Fiona Hill. She has previously testified behind closed doors, and it's unlikely that today's…
The failing New York Times has an article calling Secretary of State Mike Pompeo a "major enabler" of President Donald Trump. This article is not listed as…
Calling Speaker of the House Nancy Pelosi (Dingbat-CA) a partisan hack is like calling snow cold. This Sunday on Face the Nation, San Fran Nan jumped the…
Speaker Nancy Pelosi claims that Democrats are moving ahead with the Impeachment Inquiry, into the actions of President Donald Trump, heartbroken and prayerful. Those of us in…
In today's episode of the Fake Impeachment Inquiry, the Democrat's chose career diplomat Marie Yovanovitch. This episode, just like Wednesday's episode with diplomats Taylor and Kent, was…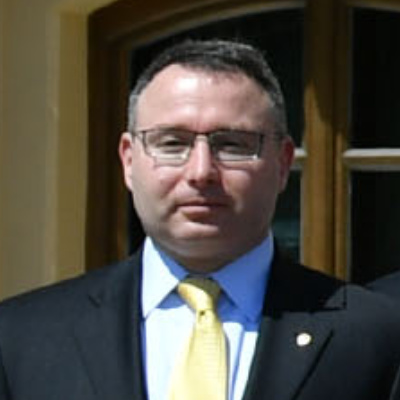 The New York Times has an opinion piece today titled, "The Disorienting Defenses of Donald Trump". It's filled with the typical Liberal codswallop. At the very bottom…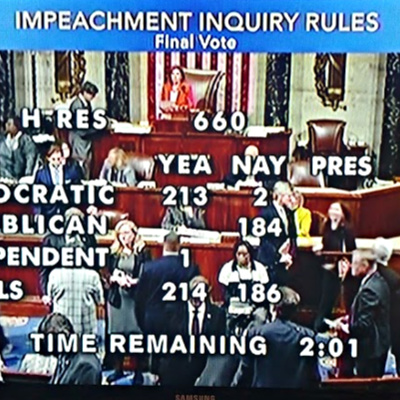 At approximately 11:44 a.m. Eastern Daylight Time, the House of Representatives voted to approve the rules for the impeachment inquiry for President Donald Trump. The vote was…
Former 2016 Campaign Manager and proud Trump ally, Corey Lewandowski, appeared before the House Judiciary Committee today and played the Democrats like Itzhak Perlman with his Stradivarius….