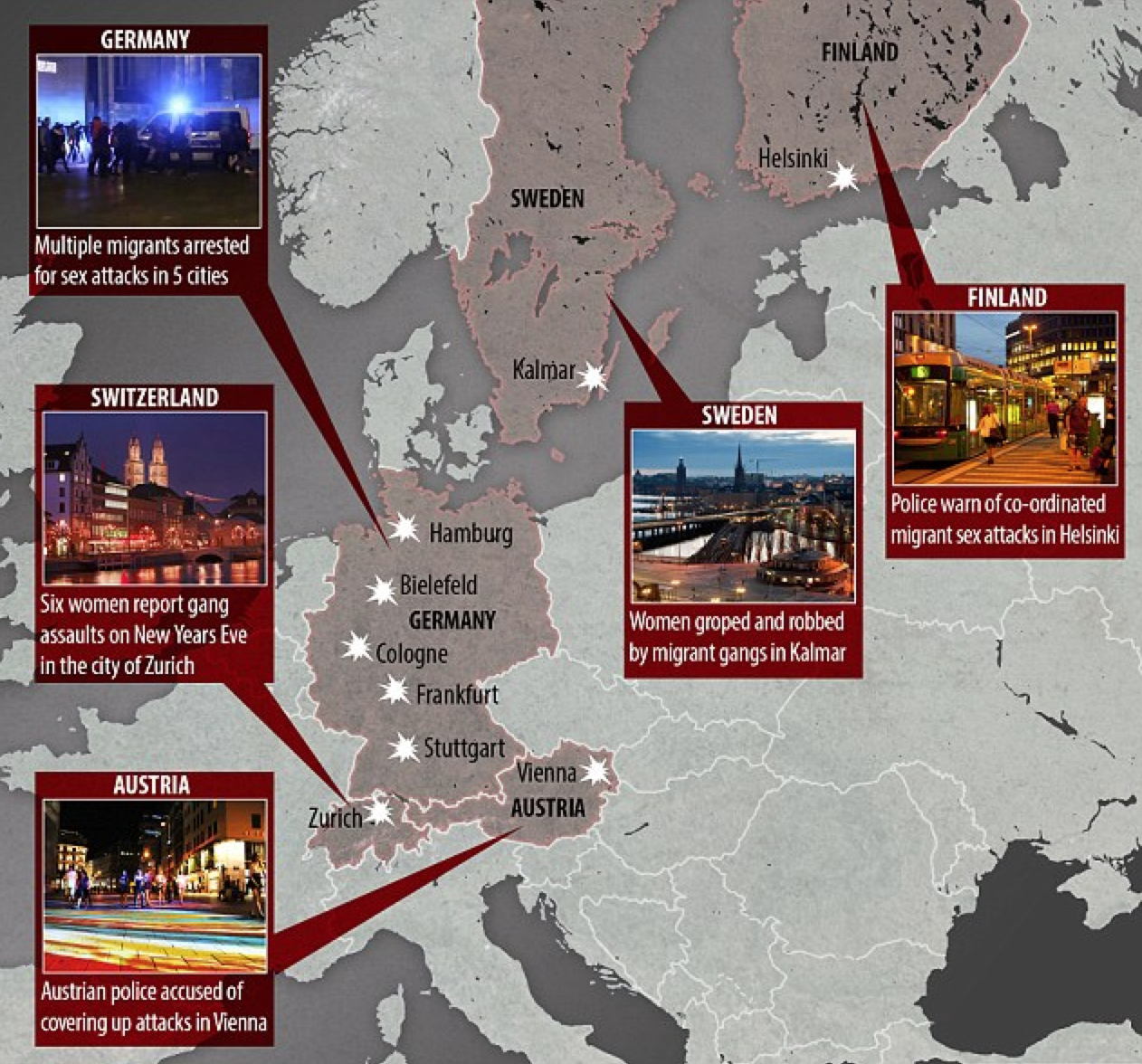 Europe has a problem. We informed you yesterday about the dozens, if not hundreds, of molestations and rapes that occurred across Germany over New Year's Eve. Well, surprise, surprise. Other European nations experienced the very same crime wave by some of the very same asylum-seeking "refugees." Not only were scores of women attacked throughout Germany, but several other European countries are now reporting similar assaults: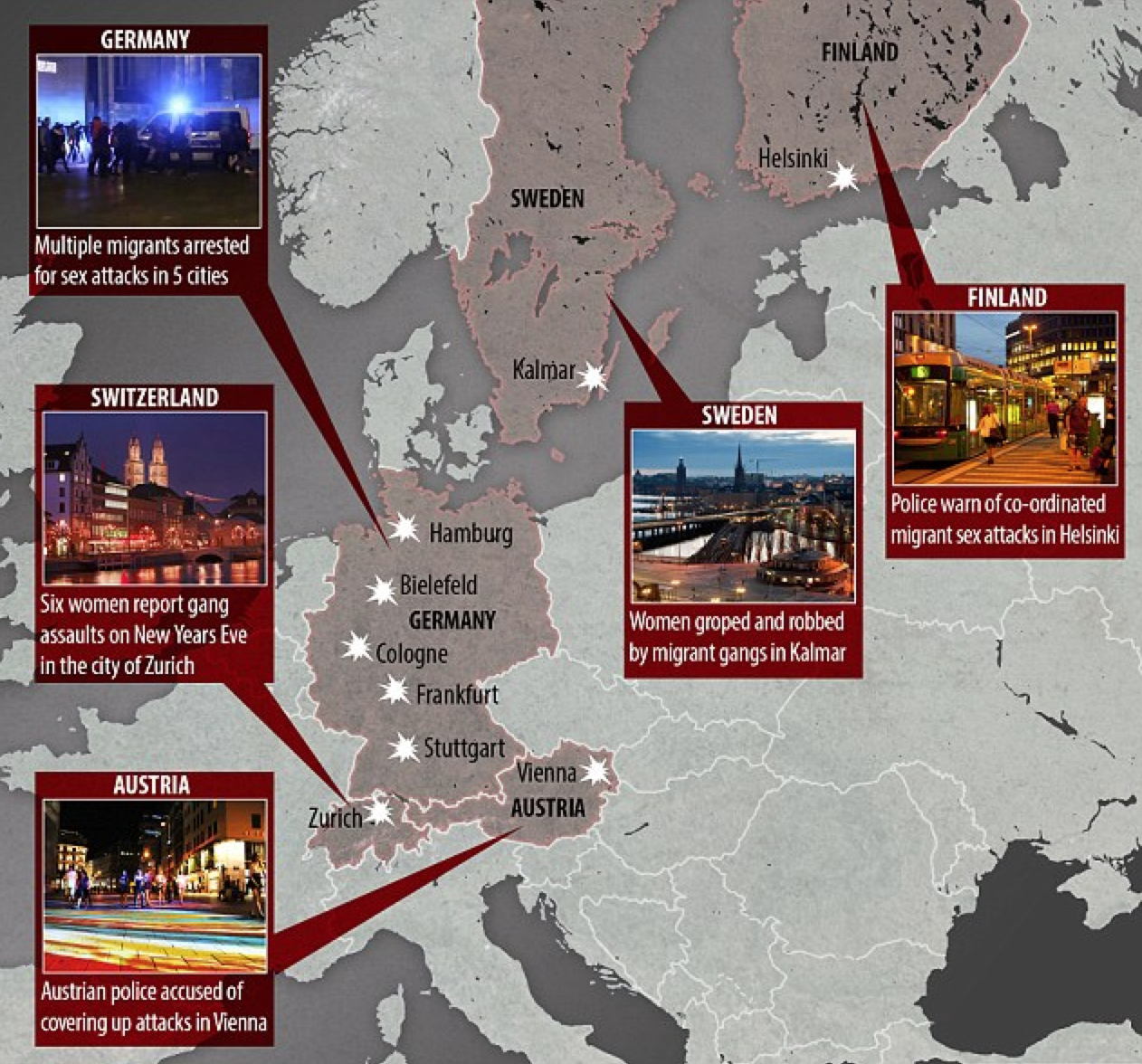 Swedish police say at least 15 young women have reported being groped by groups of men on New Year's Eve in the city of Kalmar.
Asylum seekers who met in central Helsinki to celebrate New Years's Eve "had similar plans" to commit sexual assault and other crimes as those who targeted women in the Germany city of Cologne, Finnish Police have reported.
Three Iraqi asylum seekers have been arrested for committing sexual assaults during the celebrations in Helsinki's Senate Square, where some 20,000 had gathered.
Swiss police said several women were allegedly robbed and sexually assaulted in Zurich on New Year's Eve, adding the attack method appeared "a little bit similar" to that used in a spate of assaults in Germany.
In Zurich, six women reported being surrounded by "several dark-skinned men," who had robbed, groped and molested them, police said, adding that this was an unusually high number for Switzerland.
Three Syrians have been arrested in southern Germany for the alleged gang rape of two teen-aged girls on New Year's Eve.
And that's just the short list. As you can imagine, many citizens are extremely concerned:
The push for the U.S. to throw the doors wide open to refugees from Syria continues. In fact, we may be looking at more than the 10,000…
Last week, Victory Girl, Jenny, discussed the report that the Obama Administration has been whitewashing the continued growth, strength, and expansion of ISIS. And anyone who has…
10,000. No, not dollars. That is the number of immigrants President Obama is concerned with. Its the number of refugees we've been told will be coming to America…

Journalists are there to report the news not become the news. While filming the news, they do represent the station and owners of said station when they…
This may be one of the most heartbreaking pictures to show up on news media: a little girl screams in pain as her hair is caught in…