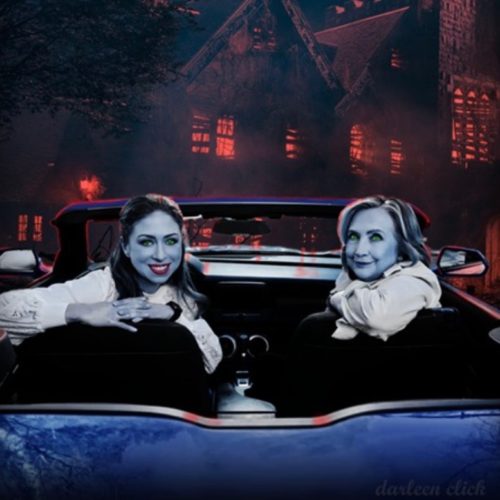 The torture continues as Hillary and Chelsea Clinton take a trip across the Tappan Zee to the banks of the Hudson in the sixth installment of the "Yay, Us, Look At Us, We Are Gutsy Women" series.
Gutsy women are "Forces of Nature" say Hillary and Chelsea Clinton. Yes, we are still suffering through the insufferable.
We've suffered through, so far, four episodes of Gutsy starring Hillary and Chelsea Clinton. They flopped around in clown college, ate hate for brunch and took on…
We've seen Hillary and Chelsea, the "gutsy", mother-daughter duo, clown around in Paris, eat hate brunch in Alabama and now, doink doink… they're talking panties, the paddle…
Pass the Pepto-STAT as we continue another review of Gutsy, the Apple TV Series starring and produced by Hillary and Chelsea Clinton. So much for clown college.
Some of us Victory Girls are gluttons for punishment. Or, you may call us gutsy. Why? Because some of us brave patriots will sit through a series…
Hillary Clinton has a new Apple-tv series named "Gutsy". Naturally, Hillary described Nancy Pelosi as "gutsy" on CNN's State of the Union with Dana Bash on Sunday….