Last week Toni gave her list of six people Fox News needs to fire. I'm going to turn the tables today, telling you whom I think needs to remain at Fox News.
So on my long drive into the office this morning, I thought about five Fox hosts who to me represent the best of the network. Now I've thought of many, many names, but these first came to my mind.
So here — in no particular order — are my favorite Fox Five.
5. Howard Kurtz, "MediaBuzz." 
MediaBuzz is not in the weekday prime time lineup, as it airs on Sunday. You may not be as aware of this program as, say, Hannity. However, while the moniker "fake news" is passed around today like an NFL football, Kurtz gives the lowdown on when the media is good, and when it's horrid. Think of it as the news behind the news. I appreciate him for his balanced approach.
4. Bret Baier, "Special Report." 
Baier, of course, is the host who moderates a panel of heavy hitter pundits from both sides of the political spectrum. My personal favorites of that group include Charles Krauthammer, Jonah Goldberg, and the newly added Mollie Hemingway. But, that's just me. I don't always agree with them, but I do appreciate their intellectual heft, and they give me points to ponder. However, there's always some time for light-hearted fare, like when Baier punked the smarmy late night host Stephen Colbert: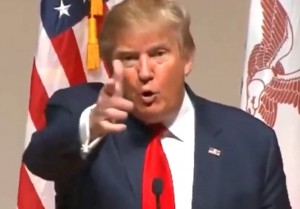 Another day of campaigning for President of the United States will soon come to a close. Its been a long day of babies kissed, hands shaken, speeches galore, and…
Geraldo Rivera hates guns. In fact, after this week's shooting of a reporter and cameraman in Roanoke, VA, by an unstable former station employee, Geraldo proposed his…
The second damning video of a Planned Parenthood official haggling over the body parts of aborted unborn children was released today through the group called the Center…
A note to Secretary of Veterans Affairs Eric Shinseki… Mr. Secretary, when you say you are as "mad as hell" that these allegations out of Phoenix of…