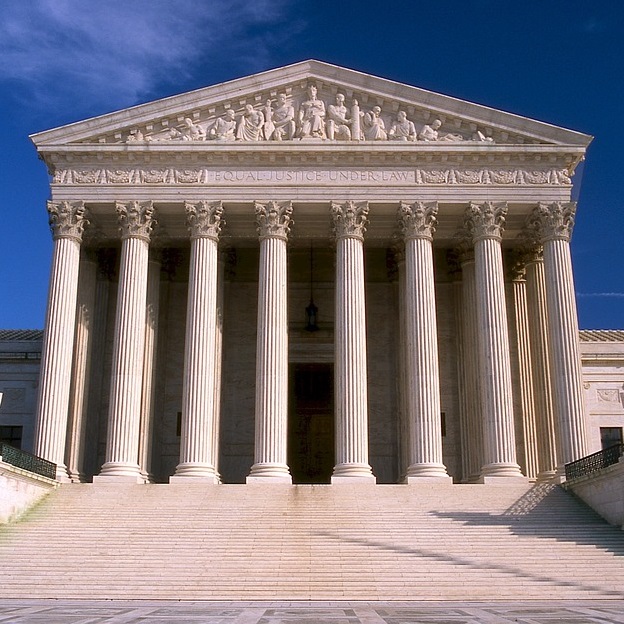 With rulings like these from Chief Justice John Roberts, one has to wonder exactly what a Justice Harriet Miers would have been like.
Senator Mitch McConnell called Chuck Schumer's threats towards Justice Gorsuch and Justice Kavanaugh "unhinged and shameful." Yet people on the left AND the right are attempting to…
Two new SCOTUS rulings came down this morning, and they show that the ideological split in the court is still alive and well, with Chief Justice Roberts…
The Supreme Court just upheld President Trump's travel ban on people from designated nations. Not only that, but SCOTUS also overruled an infamous decision from FDR's administration.
It was a less flashy decision than the Supreme Court decision to allow parts of President Trump's travel restriction to stand. But the decision in Trinity Lutheran…
It is a day of respect and honor for Justice Antonin Scalia. This morning he was brought one last time to the United States Supreme Court. It…
Today the Supreme Court ruled on the constitutionality of same sex marriage in all fifty states. The Court ruled that all fifty states must issue marriage licenses to…
The Supreme Court heard arguments Monday questioning the legality of Barack Obama's 2012 recess appointments to the National Labor Relations Board, but they don't seem to be…