According to NPR, and all the rest of the left-leaning media, there's been a huge mask flap at SCOTUS. You see, according to NPR, Justice Neil Gorsuch refuses to wear a mask, which is why Justice Sotomayer attended recent court sessions via teleconference.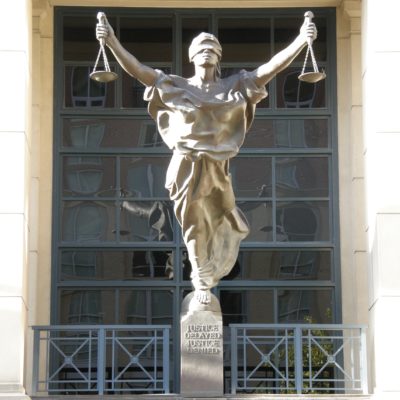 A five to four SCOTUS decision signals that the Court holds religious rights equal to secular rights. At a time when our most fundamental right is under…
Senator Mitch McConnell called Chuck Schumer's threats towards Justice Gorsuch and Justice Kavanaugh "unhinged and shameful." Yet people on the left AND the right are attempting to…
Chuck Schumer and Ilhan Omar vigorously defended the evil that is abortion today. They did so by threatening SCOTUS and calling them sexual predators.
Justice Neil Gorsuch has had enough of activist judges. The Supreme Court ruled on the nationwide injunction issued by a New York judge today. The injunction was…
Associate Justice Neil Gorsuch said "Merry Christmas" during his interview on Fox and Friends this morning. And the woke scolds decreed that this was a very bad…
This has been an epic week of pearl clutching and it's only Wednesday! First the Travel Ban is upheld, then the CA Abortion Advertising law is defeated,…
It was a less flashy decision than the Supreme Court decision to allow parts of President Trump's travel restriction to stand. But the decision in Trinity Lutheran…
Unless you've been in Siberian exile for the past couple of months, you know that the federal courts—specifically the notoriously liberal and oft-overturned Ninth Circuit—have made some…
Last Friday, after days and weeks of Democrat absurdity and hissy fits, Judge Neil Gorsuch was officially confirmed by the United States Senate to be the newest…