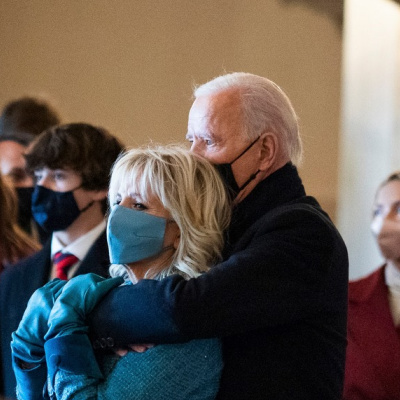 On Thursday night, Joe Biden and DOCTOR Jill Biden visited Walter Reed National Military Medical Center in Bethesda, Maryland. They were there, allegedly, to visit the U.S. Marines who were wounded a week ago in the bomb attack at Harmid Karzai International Airport. The bombing where 13 military personnel were killed. Dementia Joe's handlers should learn to read the room, so to speak.
President Trump, according to his doctor, has improved enough to be discharged. The president announced early this afternoon that he would be leaving Walter Reed National Military…
When President Trump announced that he had COVID-19 and was going to Walter Reed for treatment, the media lost it.
The First Patient of the United States, Patient POTUS, spoke out from Walter Reed hospital on Saturday. He seemed tired, and didn't have his characteristic orange hue….
President Trump made a visit to the doctors at Walter Reed Hospital last weekend. Once the media found out, the spin cycle was engaged faster than you…
This Christmas, as has happened many Christmases before, many soldiers, sailors, and Marines will be spending the holiday far from home. The song "I'll Be Home For…