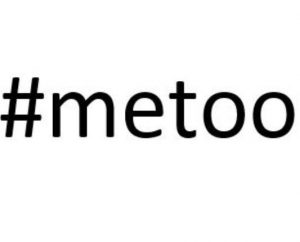 After Hollywood starlet Alyssa Milano launched a social media storm to expose sexual assault and harassment, I was dismayed to see how many of my female friends on social media joined the campaign and proclaimed themselves to be victims. The hashtag campaign was meant to expose the enormity of the problem after revelations against serial groper and rapist Harvey Weinstein rocked Hollywood.
On Sunday actress Alyssa Milano tweeted a note that read "Suggested by a friend: If all the women who have been sexually harassed or assaulted wrote "Me too" as a status, we might give people a sense of the magnitude of the problem."
The sheer scope of the problem was vast, indeed. I was sickened to see how many people I know were victimized by scum.
But I did not join in the latest hashtag activism fad, and please let me explain why.
Disgraced former Congressman and New York's resident child-diddling swine Anthony Weiner this morning cried some crocodile tears in U.S. District Court after Judge Denise L. Cote sentenced the…
I've tried to stay off social media this weekend, mostly because I've had stuff going on in real life, but every time I looked, I was besieged…
Anthony Weiner's legal team yesterday put up what is probably the most ridiculous defense in court I've ever had the displeasure of reading. Now, I'm no attorney,…
A federal judge has weighed in on the evidence involved in the case of three people accused of performing or aiding in an Indian Muslim's sect's female…
Ever since the attack began on London Bridge late Saturday night, police have been working non-stop. As of Sunday evening, the Metropolitan Police had reported 12 arrests…
Crime and Craigslist are not unknown to each other, and it has happened again. This time, a Colorado woman was brutally attacked when she answered an ad…