Former United Nations Ambassador and South Carolina Governor Nikki Haley called Kamala Harris's handling of the border crisis "embarrassing". That's rather mild. It was all so foreseeable. Anyone who watched Tulsi Gabbard rip Harris apart in the Democrat debate knew this was going to happen.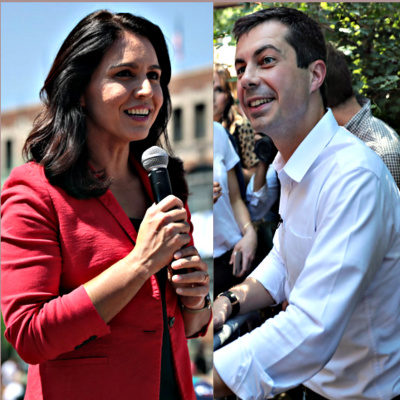 Congresswoman Tulsi Gabbard and former Mayor Pete Buttigieg are both running for the 2020 Democrat Party nomination for President. Both are military veterans, and their service is…
Bring on the disaster show that is the Democrat primary plus one Hillary Clinton! After the revelation of Hillary's comments absolutely slapping Bernie Sanders around, Tulsi Gabbard…
Congresswoman Tulsi Gabbard is all-in on two things – her presidential bid, and her 9/11 coverup theory.
Osama bin Laden's son Hamza, who was his heir apparent to running al-Qaeda, is apparently dead.
Representative Tulsi Gabbard of Hawaii (D-no chance of being the Democrat nominee) got her moment in the spotlight via a CNN townhall last night. However, the congresswoman…
Wait, what? It happened. Allegedly. I don't know if this is CNN's attempt to increase their ratings, but the network has introduced a new series called "Believer,"…