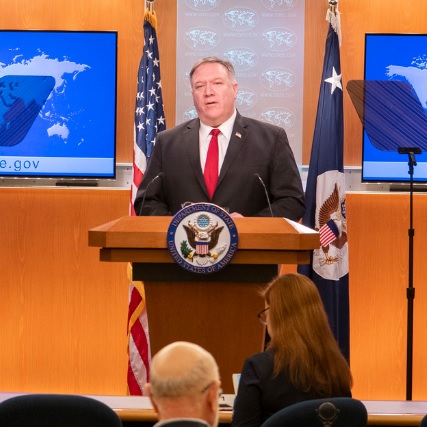 Could someone please check and see if China bought and paid for airtime on 60 Minutes Sunday evening? Because if they didn't, then 60 Minutes just gave China an enormous propaganda boost for free.
Secretary of State Mike Pompeo was not in the mood this morning to sugar-coat China's role in the plague they unleashed upon us all.
While the world is frozen, be assured that bad actors like Iran are not sitting still in this moment.
Senator Chris Murphy(D-Conn) now is now "explaining" the why's and wherefores of his meeting with Iranian foreign minister Javad Zarif.
Does anyone believe Iran when they say that there's no proof that it was their mines that set oil tankers on fire in the Strait of Hormuz.
In a widely anticipated appearance at the Heritage Foundation Monday – his first major address since assuming the Secretary of State mantle – Mike Pompeo laid out…