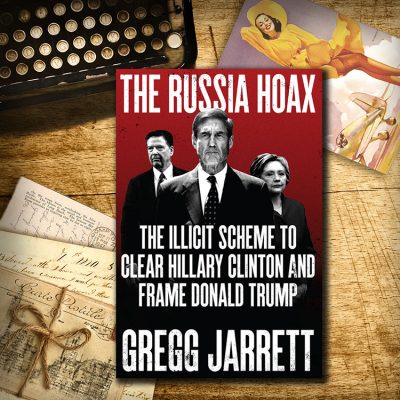 The Russia Hoax, by Gregg Jarrett, is a tautly written book that is a vigorous defense of the Rule of Law. Does it defend President Trump? Yes,…
The New York Times has revealed that White House Counsel Donald McGahn met with Robert Mueller. In fact, he met with Mueller a lot — for three…
The "UK Daily Mail" has a headline "Mueller probe focus is on whether Trump obstructed justice and could issue MORE indictments within months" that is sure to…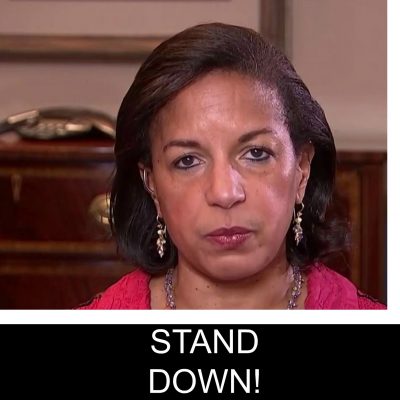 "The Washington Examiner" is reporting that Obama Administration underboss Susan Rice issued a "stand down" order to the Cybersecurity Coordinator regarding Russian interference in the 2016 election….
This headline is unfairly encouraging, but this is the latest news out of the Trump-Russia collusion investigations. Republican Senators Grassley and Graham have made a referral to…
Byron York, writing in the Washington Examiner, is reporting that the errand boy Senator John McCain sent to London to pick up the "Trump Dossier" has been…
FBI Deputy Director Andrew McCabe is planning on retiring early next year once he is eligible for full benefits. The Daily Caller, among others, is reporting that…
President Trump has no plans to fire Special Counsel Robert Mueller, so says three different Trump administration officials.
Michael Flynn, former National Security Advisor to the Trump administration, pled guilty yesterday to making a false statement. If you got your news from CNN, you would…
On Friday CNN gleefully reported that Robert Mueller, he with Uranium One mud all over him, was going to indict TWO people on Monday. Yayyyy! We.Got.Trump! was…
The day the media has been hyping has arrived. It's Comey Day! Today, at 10:00 a.m. Eastern Daylight Time, fired, former FBI Director James Comey will testify…