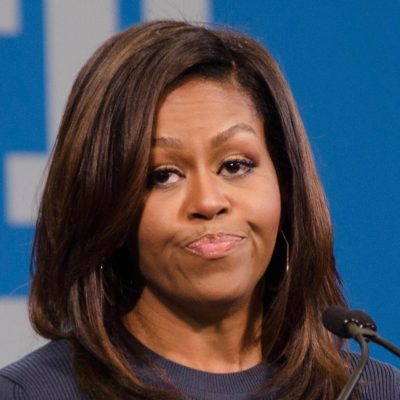 Michelle Obama continues to rake in the dough with speaking engagements. Last night, she took to the stage at the Essence Festival in New Orleans.
With role models like Beyoncé, it is no wonder tickets for Michelle Obama's speaking tour are astronomical.
Welp, now that House of Cards is done, Netflix is in talks with none other than Barack and Michelle.
I may just get the "Ugliest Person on The Internet" award for this one today…but here it goes anyway because I'm a New York Italian chick with…
While Washington D.C. and Americans nationwide remembered Justice Antonin Scalia this weekend, our POTUS seems to think enough time has passed to slap around the humor: Barack…

Just as Barack, Michelle, Malia and Sasha were settling down to a nice Thanksgiving feast of turkey, sweet potatoes au gratin and six different dessert pies (wouldn't…
So now you know. In an interview with rapper Wale last week after the Beating the Odds summit at which the Michelle Obama invited more than 100…
Being a snow bunny is hard….but someone's got to do it and who better than the First Lady to take a few laps in Aspen? Because, after…