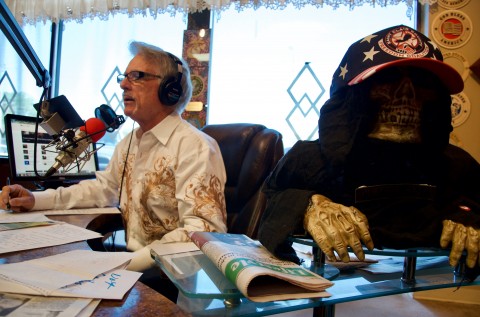 Conventional wisdom says that James Hodgkinson fired on Republican lawmakers early last month because he hated President Trump. He called him a "traitor," and said it was "time to destroy Trump and Co." Hodgkinson also worked for Bernie Sanders' campaign, and even used a picture of Sanders on his Facebook page.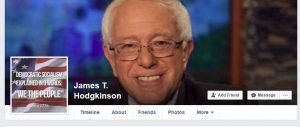 Moreover, Hodgkinson especially obsessed about Republican tax policies, writing many letters to his local newspaper about how their policies "suck." He would also protest "the rich" outside the post office in his town of Belleville, IL.
So we can pretty much conclude that an obsession with leftist politics drove Hodgkinson, right?
Not so fast, says the Washington Post. They point out that a fringe far right shock jock, Bob Romanik, "The Grim Reaper of Radio," also broadcasts in Hodgkinson's town.
So the WaPo carefully examined the evidence and came to this stunning conclusion:
Hodgkinson lived in Belleville. Romanik broadcasts on the airwaves around Belleville.
Coincidence? asks the WaPo. I think not!
Despite what is obvious to reasonable people, the WaPo can't accept that Hodgkinson was a fellow liberal traveller, driven by left wing politics. So they pinned the fault on the left's favorite whipping boy: conservative talk radio.
Robert Lewis Dear, the alleged shooter at the Colorado Springs Planned Parenthood office, is starting to talk, and what he was reported to have said has pushed…
In 2012, when Mitt Romney became the Republican candidate for President, the family's wealth became the target of jokes, including some aimed at Ann Romney's dressage horse….