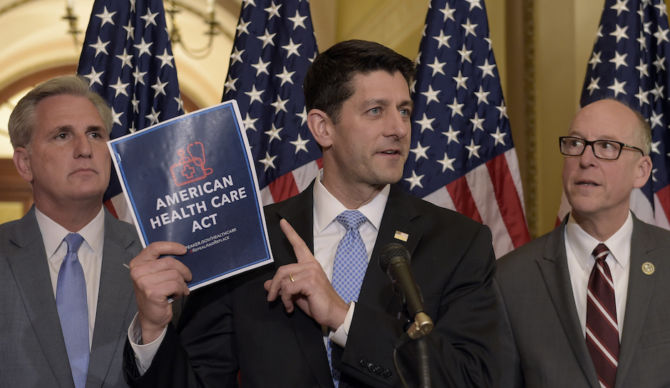 Democrats were doing their happy dance yesterday. The Congressional Budget Office predicted that with the repeal of Obamacare — horrors! The bill would kick 24 million souls off health insurance, including 14 million poor people on Medicaid.
CNN merrily trotted out former CBO director Robert Reischauer — who last held his post under President Clinton — to vouch for the accuracy of the CBO. And in case you think that Mr. Reischauer is coming from an objective perspective, think again. He's President Emeritus of the Urban Institute. And which way does that think tank lean? Yep, it's liberal, giving 100% of political donations to the Democratic Party.
Avik Roy at Forbes throws water on the Democrats' party when he points out that in 2010, when the Affordable Care Act was passed, the CBO was crowing that 21 million Americans would enroll in the exchanges. The truth, however, was something very different. Only about 10 million enrolled. The projections don't look too promising for Obamacare either.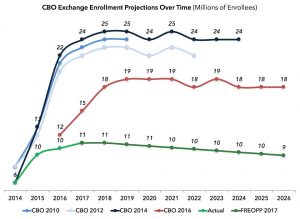 Furthermore, while this sounds counter-intuitive, it appears that the mandate had little effect on compelling people to buy health insurance. The data simply isn't there.
Jonathan Gruber, the architect of Obamacare aka the "Affordable Care Act" went on CNN yesterday to tell us all that the system is working. Obamacare is "working…
Marilyn Tavenner, head of the Centers for Medicare and Medicaid Services, has announced her resignation. Her name will be familiar to our regular Victory Girls readers, as…
This is what passes for a modern day tarring and feathering. MIT professor, self-described "key architect" of Romneycare and paid consultant on Obamacare Dr. Jonathan Gruber testified…
We are now up to at least six videos illustrating the smug opinions and snobbish attitudes from MIT professor and Obamacare consultant Jonathan Gruber. The fact that…
Thanks to Rich Weinstein's research, Jonathan Gruber has become the gift that keeps giving. We are at 5 videos and counting. Here's a clip of the latest…
The other day we wrote about a couple of Jonathan Gruber's speeches and "comic" book. Now he and others are a bit defensive; understandable when publications such as Forbes…
Remember when Nancy "Botox" Pelosi bluntly informed Americans that to understand the Obamacare bill, you have to pass it to find out what's in it? Well, now…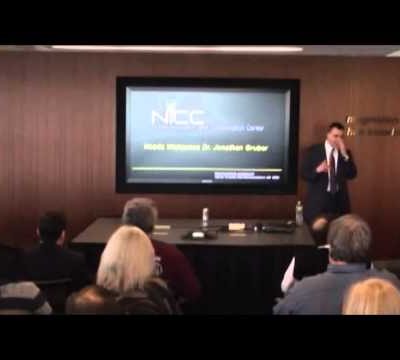 This week was big on the Obamacare front, as the DC Circuit Court of Appeals ruled 2-1 in the Halbig case (it was originally called Halbig v….