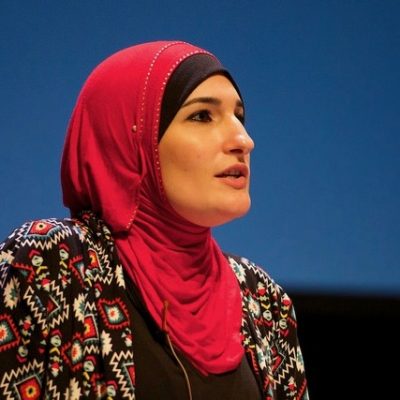 Hurricane Harvey is leaving untold amounts of damage across over 30 counties in Texas. Thousands of homes and businesses are destroyed, people have lost everything including their cars, keepsakes, clothes, and so much more.
The organizations in Texas and beyond that are stepping up are too many to count. Churches, businesses, relief organizations, and food banks are all figuring out ways to help folks from Corpus Christi, to Rockport, to Houston, Beaumont, Galveston and beyond.
This is Houston. Wanna know what this line is for? Food? Water? Housing? Nope. These people are waiting in line TO VOLUNTEER. #Harvey pic.twitter.com/UxGnqSNOQN

— Michael Berry (@MichaelBerrySho) August 30, 2017
Yet there are those slimy creatures out there who can never let a good crisis go to waste. I'm speaking specifically about Women's March organizer and ISIS/Islam apologist Linda Sarsour.
She's fundraising for Hurricane Harvey too!
Donate to the #Harvey Hurricane Relief Fund. https://t.co/nkFbwgGWDH

— Linda Sarsour (@lsarsour) August 29, 2017
Wonderful! That means money from the #Harvey Hurricane Relief Fund will help provide water, food, clothing, rebuilding, and financial support for those who will need to rebuild …RIGHT? WRONG. Very Very WRONG.    
If you think that the citizens of the United States are the only ones in the world these days who think their government could use a reality…