My poor husband.
When he was a college student in the late 1970's, he was a big KISS fan. He attended some KISS concerts, and once went to a Halloween party dressed as KISS guitarist Paul Stanley, complete with star makeup and platform shoes. Since he's 6'4″, he was, let's say, outstanding at that party.
He also loved the Beatles, Queen, and David Bowie. But now Bowie and Queen frontman Freddie Mercury are dead, as well as his favorite Beatle, George Harrison.
So are frontman Gene Simmons's appearances on Fox News. They're dead too. The network just permanently banned him from setting foot on Fox property ever again.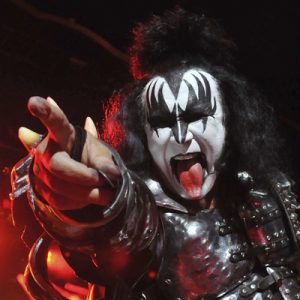 It wasn't because of anything he said on air. On his final interview with Maria Bartiromo on Fox Business, Simmons promoted himself and his book, kind of like a rock n' roll Donald Trump. He's pretty shameless about his self-promotion, too. For example, he recently tried to trademark the ASL sign for "I love you," since it sort of looks like rock n' roll horns. It takes a lot of chutzpah to try to pull off that stunt.
Is yet another shoe to fall soon at Fox News? On Saturday, the channel suspended Eric Bolling, host of "The Specialists," for allegedly 'sexting.' According to reports,…
Right out of the gate, Carly Fiorina thwacked Hillary and Bill Clinton: And Ted Cruz owned Donald Trump on the silly birther non-controversy controversy:
Fox Business Network kicked off the first GOP debate of the election year with an early, undercard debate moderated by the Network's own Sandra Smith and Trish…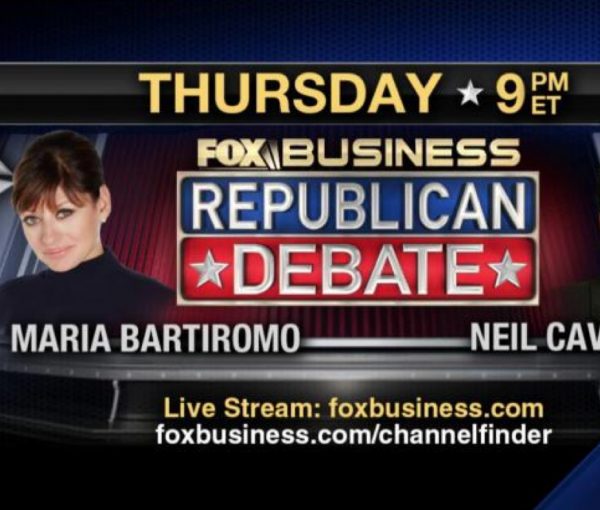 After CNBC showed its utter lack of anything that resembles professionalism following "moderation" of its GOP debate last October, the venue once again returns to FOX Business….
What many throughout the nation saw as a mistake in Fox News' first Republican debate this past August has been remedied this go 'round: Fox Business will…
Next week's GOP debate line up was announced last evening, and it was chock full of surprises. The candidate lineup for the Fox Business-WSJ #GOPDebate on Tuesday,…