I know that every politician, of all stripes, spins the news to their advantage.  But we have hit a new era of not just crafting a politically advantageous narrative, but instead one that is cynically deceitful.  As I was scrolling through the latest headlines, I was stupidly hopeful when I read the following World Oil headline: Biden administration says oil leasing to resume on federal land.  Oh my God, did reality finally hit Slow Joe in the head or did polling finally push him to do the right thing?  Silly me.  Neither answer is true.  Instead, a recent court battle has allowed the Biden Administration to say they will resume drilling for oil and gas on federal lands, while leaving out the fact that this new ruling will make it harder and more costly to do so.  This administration is blatantly calculating the "social cost" of greenhouse gas emissions, while ignoring the fact that those calculations are killing people.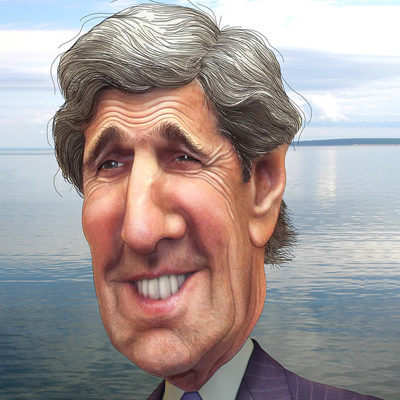 While most of the United States focused on the drama in the Kyle Rittenhouse case, late on Wednesday China and the US came to a surprise climate…
Kill the plants! That's what John Kerry advocated for during today's global climate summit lecture fest.
Today is MSNBC's day long climate change pander fest in which all the Democrat Presidential wannabe's strutted their stuff. Andrew Yang came right out and said it….