On a major highway here in western Montana, there's a blinking sign like those generally used in construction zones. Usually these signs tell you to slow down or move over for a closed lane. For the last several months, however, it's had a different message.
"Wear masks," it blinks. "Be kind."
The message is clear. If you do not wear a mask, you're not being kind. And unkind people are bad people. This is part of a disturbing, dangerous trend in the US: dehumanization of the non-compliant.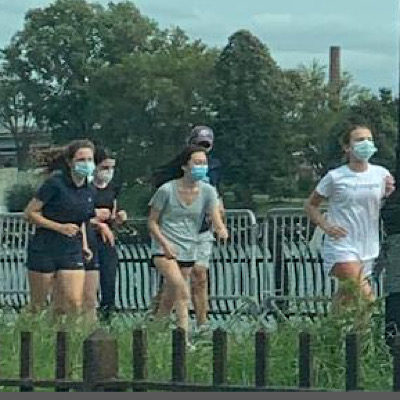 Paladin saw a bit of the Upper East Side of Manhattan this week, in the breezy sunshine of late summer. Mid-day, midtown walking hither and yon without clapping…
Fancy Nancy Pelosi finally lives like the average American worker. Well, she didn't give up her pricey dessert and college tuition priced fridge — but she does…
Is it worth the loss of rights to slow the spread of COVID-19? America's reactionary reflex is bearing bitter fruit. We can simultaneously hold concern for those…
Covid-19, or the Wuhan Flu, has changed our lives into some kind of Creeping Totalitarian Twilight Zone episode. Empty grocery store shelves, school, weddings and graduations cancelled,…
Americans are mostly cooperating with CDC's "stop the spread; COVID-19" restrictions recommendations. But with no definite end in sight, many are rightfully concerned that temporary restrictions for…