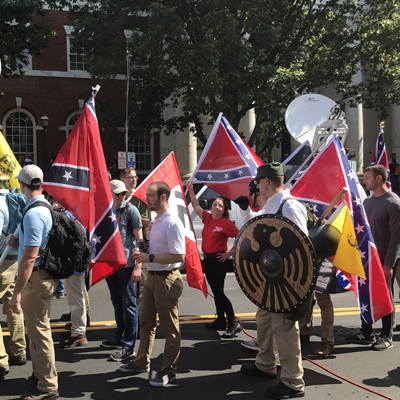 You may have forgotten the name James Alex Fields, Jr., in the year after the deadly Charlottesville, VA, clashes occurred. But the people of that town didn't forget. And on Friday a court in that town found James Fields guilty of first degree murder in the death of Heather Heyer.
Antifa is at it again. Major cities across the country are bracing for the latest in a series of never-ending violent temper tantrums by members of the Antifa…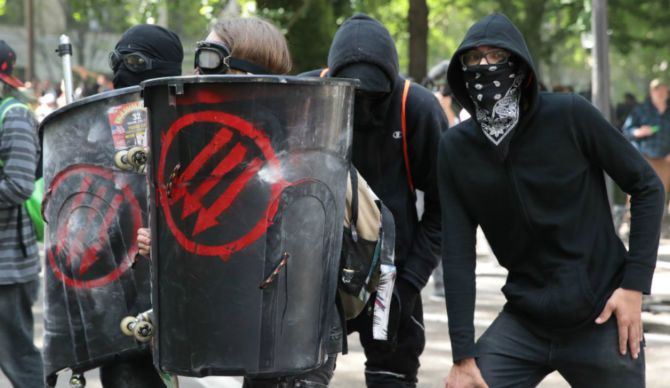 Self-proclaimed "fellow traveler" to the anarchist tradition and critic of U.S. foreign policy, Noam Chomsky has come to my alma mater and my "intellectual" friends in the…
In the past months, I have been having great difficulty with a trend I have seen in my local political community, and the national community as well….
Eight plus months into this administration, the millstone that Steve Bannon has been is finally being cast off. The news broke this morning that Bannon, of the…
It wasn't just one supremacy group that showed up in Charlottesville, VA for the Unite the Right rally. There were two. Moreover, they've been lurking through America's…
As part of the continuing effort to erase history instead of learning from it, the city of Charlottesville, Virginia voted to remove a statue of Robert E….
Democrats and the Mainstream Media, which are really one and the same, love to hook on to words and phrases that become scary boogeymen. Say the word…
The media and the public have been glued to the events at Paisley Park recording studio in Minnesota after the death of the recording artist Prince. However,…