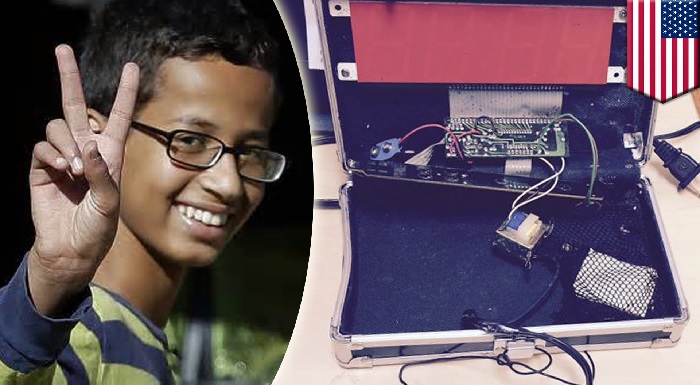 Poor "Clock Boy" Ahmed Mohamed. He just can't get a break in court.
Remember when high school freshman Ahmed brought a ginned-up "clock" invention to a Texas school, and that "clock" just happened to look like a bomb? And school officials acted sensibly and called the police? The national media shed sympathetic tears over poor Ahmed's travails, so of course he was later fêted by President Obama, who invited him to the White House.
Well, that 15 minutes of fame was not enough for Ahmed's father, Mohammed Mohammed. He wanted his pound of flesh from several conservative outlets who "insulted" his son, so he filed a defamation lawsuit against TV host Glenn Beck and his guest, security expert Jim Hanson, who exposed him as a fraud.
One conservative included in the lawsuit who especially irked Mohammed was Ben Shapiro, who not only took Clock Boy to task over his fraudulent "clock," but had the audacity to be a Jew calling out Ahmed's hoax.
Well, well, well. The lawsuit brought against Beck and Hanson was dismissed in a Dallas court last month.
On Thursday, another Texas judge dismissed the case against Shapiro. And even sweeter, the judge awarded Shapiro attorneys fees, court costs, and other expenses from Mohammed. Payment must be made in 14 days.
What's that famous quote from Sir Walter Scott: "Oh what a tangled web we weave, when first we practice to deceive."
Maybe Ahmed can learn a trade to help his father pay off the ordered fees and costs — like attend a vocational school and learn to repair clocks.
Remember this past week's story of Ahmed Mohammed, the beleaguered little 14-year-old genius kid who built a clock and took it to school, only to be arrested…