This is 2017, so unless these are intentional, the United States Navy needs to not be having random collisions between their vessels and civilian ships. The USS John S. McCain, which was sailing east of Singapore, hit a merchant ship on Monday morning (local time).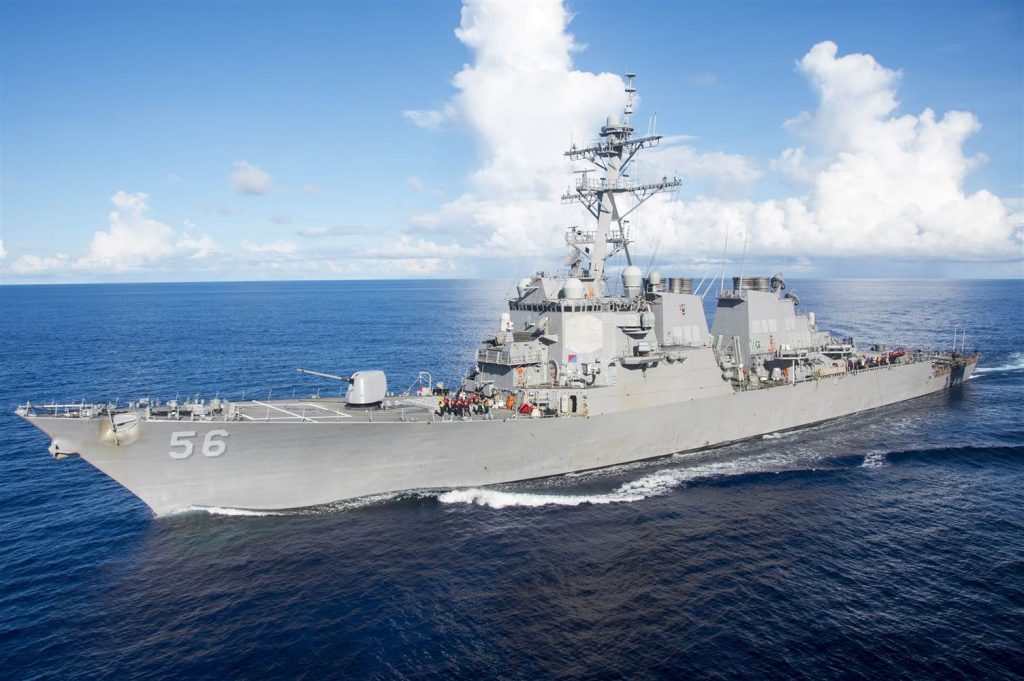 The U.S. Navy says 10 sailors are missing and five are injured after the USS John S. McCain collided with a merchant ship near Singapore.

The guided-missile destroyer collided with the Alnic MC, an oil and chemical tanker, in waters east of Singapore and the Straits of Malacca early Monday.

The Navy said Osprey aircraft and Seahawk helicopters from the USS America were assisting. It also said tugboats and Singaporean naval and coast guard vessels were in the area to render assistance.
North Korean dictator Kim Jong-un had two missions this past weekend. First, he wanted to celebrate the 105th anniversary of his grandfather Kim Il-Sung's birth with a…
12 years ago today, Al Qaeda terrorists bombed the USS Cole. 39 sailors were wounded. 17 more were killed, leaving behind 11 children. These were their names….
Remember when he had a president who actually cared about troops? Who saw them as more than just a photo op? Our current Commander-in-Chief is not such…
My husband and I just got home from visiting our hometown of Jacksonville, Florida. Often, on federal holidays, Camp Lejeune gives Marines and sailors a 96 —…
10 years ago today, two Al Qaeda terrorists pulled alongside the USS Cole during a routine refueling in Aden, Yemen and detonated a suicide bomb. It was…