Things are looking pretty good for the Chinese Communist Party. With Dementia Joe in the Oval Office, no one is coming after them for giving us the Kung flu. Their apparatchiks ate Joe's lunch at the Alaska meeting. And, they get to host the Olympics in 2022. If it weren't for those pesky human rights abuses against the Muslim Uighurs, it would be all spring rolls and duck for everyone.
In conjunction with the release of a new song and video, Lil Nas X is promoting sneakers with a drop of human blood in them. The ensuing…
What could possibly go wrong? Eight weeks in to the Biden Administration, representatives of China and the United States sat down for a summit in Anchorage, Alaska….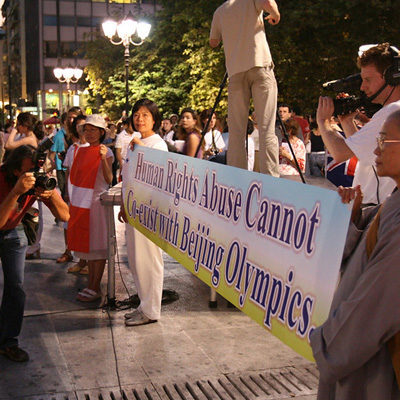 The world is waiting for sports to return after COVID cancellations, and that includes the Olympics. However, organizers for this summer's games in Tokyo are fretting over…