Honestly, these people crack me up. This singer, presumably hired to sing the National Anthem, must have been in absolute knots trying to decide what to do. On the one hand, Colin Kaepernick had gotten to her. She respected and identified with the struggle. On the other hand, she had a job to do. How on earth to reconcile the two? What a dilemma!
By George, I've got it! I will kneel WHILE singing the National Anthem. I'll get paid and get to make a spectacle out of myself at the same time. That will surely do wonders for the cause.
https://www.youtube.com/watch?v=1hyvd0EMVis
Sorry lady, you just perfectly illustrated the idiocy of this ill-thought out protest. It seems to me that if you are hired to sing the National Anthem, normally conducted and observed from the standing position, but you can't bring yourself to stand while performing it, then maybe you should rescind the invitation. No? Just me?
If you have to literally twist yourself into a pretzel to convey your message at least make it logical. Like hugging a tree. Now that's a protest that makes sense.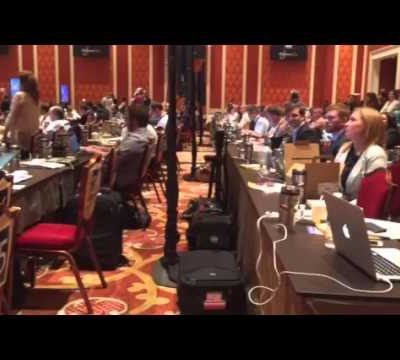 As if you didn't think that Sheryl ("I think Americans should limit their toilet paper squares in one sitting") Crow being asked to do the the National…