Well, will he or won't he? In a statement Wednesday morning, Kid Rock said that eh, maybe he won't run for Senate after all. Or maybe he will? Right now he's setting up a nonprofit organization to promote voter registration, according to news on his webpage. And then he'll let everyone know in about six weeks whether or not he wants to be Sen. Rock. Or would it be Sen. Ritchie — with Ritchie being his birth name?
Whatever he decides, Rock has gleaned a ton of publicity. Lots of people are pumping their fists for Rock after he wrote, "One thing is for sure though…The democrats are 'shattin' in their pantaloons' right now…and rightfully so!" Then he further promised, ". . . if I decide to throw my hat in the ring for US Senate, believe me… it's game on mthrfkers."
Wow, that's so . . . statesmanlike. Do I really need a sarcasm tag here?
Look, Kid Rock wrapping himself in a flag and promising to kick Democratic tuchas is not a reason to support him. Other than becoming a rock n' roll celebrity, what else has he accomplished?
Well, yeah, he married the boobalicious Pamela Anderson, and later divorced her, calling her a "publicity whore." Then Rock decked fellow rocker Tommy Lee over Anderson, or maybe because Lee sent emails that dissed him, or who knows?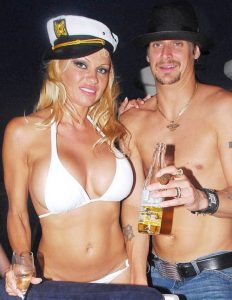 Not to mention the little issue of the sex tape featuring Rock, Creed frontman Scott Stapp, and four other women.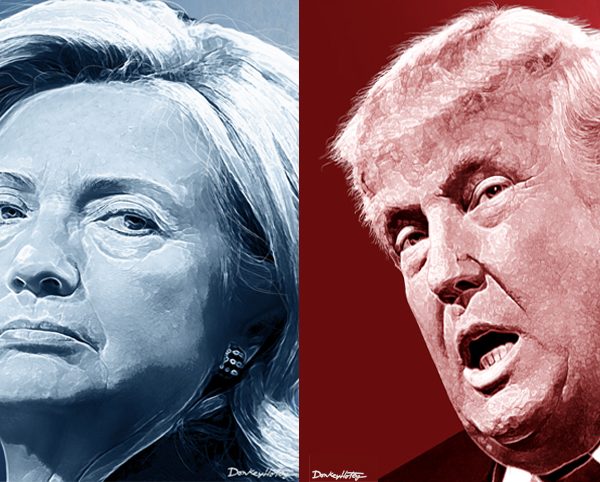 Don't call tonight's Town Hall a debate. It will be more like Night of the Long Knives. A TownHall Putsch, so to speak. Pour some suds and…