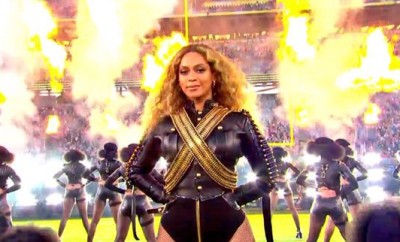 As if she can't be irrelevant enough, Beyoncé in an illustration of solidarity to #BlackLivesMatter, paid homage to the Black Panther Party to unveil her new single "Formation".
The Black Panther Party was founded in 1966 in San Francisco. Yes, before Mrs. Jay Z was even a twinkle in her mama and daddy's eyes. Some friends switched to the Home Shopping Network as soon as she entered the arena. I grabbed a set of my husband's foam earplugs but still could not help but to see the visual-a self-proclaimed "empowered" woman wearing booty shorts (because nothing says "fierce empowerment" like booty shorts) and gyrating while little girls and boys from all over the country watched. If I were Peyton Manning's son, I would have hidden under the table, too! I think it's best to provide a snapshot of the lyrics of Formation to get the bigger picture here:
Y'all haters corny with that illuminati mess
Paparazzi, catch my fly, and my cocky fresh
I'm so reckless when I rock my Givenchy dress (stylin')
I'm so possessive so I rock his Roc necklaces
My daddy Alabama, Momma Louisiana
You mix that negro with that Creole make a Texas bama
I like my baby hair, with baby hair and afros
I like my negro nose with Jackson Five nostrils
Earned all this money but they never take the country out me
I got a hot sauce in my bag, swag
So elegant. "Momma Lou" must be proud of her baby girl. She likes her "baby hair" so much. Nicely colored, straightened extensions, Bey. Only the best, I am sure. Don't worry, Bey's dancers all sported afros, though. And after various stages of twerking and bumping and grinding, her dancers formed an X on the field, an apparent reference to Malcolm X.
The game may have been not all it was hyped to be (and I say this as someone who had no vested interest in the outcome, even…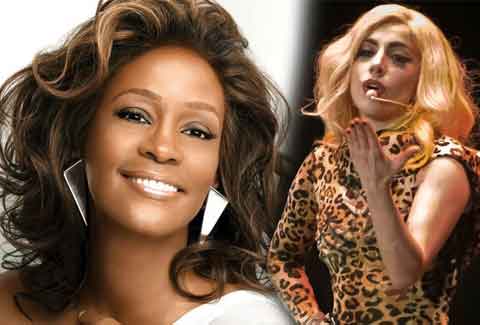 Lady Gaga performed the National Anthem tonight at Super Bowl 50 prior to the match up between the Denver Broncos (Omaha) and the Carolina Panthers. Accompanied only…