Hamas has broken four years of relative silence, except for their attacks in 2019, and has spent the last two days sending a barrage of missiles (well over 650 at last count) into Jerusalem, Tel Aviv, Ashkelon, and other Israeli towns and cities.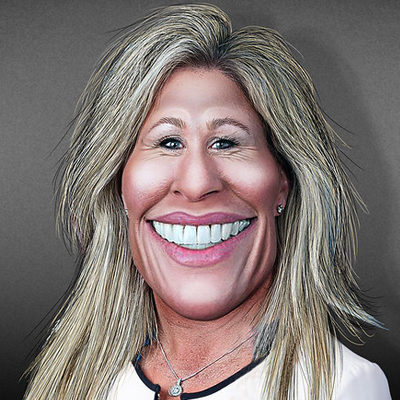 Marjorie Taylor Greene, the freshman House member from Georgia, is certainly a lightning rod. She has made comments which are eyebrow-raising, to put it mildly — adhering…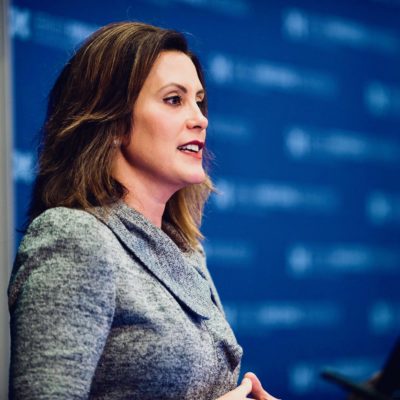 Gretchen Whitmer and Rashida Tlaib have identified the chief culprit responsible for the plot to kidnap the Michigan Governor. President Trump.
Yesterday, Squad members Rashida Tlaib and Ayanna Pressley announced a new bill aimed at reforming well, pretty much everything that keeps our country safe. The BREATHE Act…
Bernie Sanders has an Imam problem. Imam Sayed Hassan Qazwini, who spoke at Bernie's rally in Dearborn, MI last Saturday night, has a very problematic history.
Rep. Rashida Tlaib is more than just outspoken — she just can't control the words that come from her mouth. Or maybe it's more like she won't…
The general rule is that if the Squad is upset over something, then something good for America probably just happened.
Rep. Rashida Tlaib lives for the days when she can blame white supremacy for every evil in America. So imagine her glee at the December 11 shooting…
What will crazy Rashida Tlaib think of next? The Michigan congresswoman wants to lock up Trump White House allies who won't testify before Congress. Now she boasts…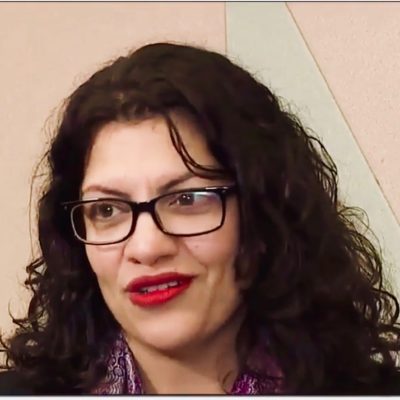 Rashida Tlaib is not a fan of facial recognition technology. She has branded it racist and informed the Chief Craig of the Detroit Police Department that only…
Anti-Semites are gonna anti-Semite. Did you think that Representatives Tlaib and Omar couldn't top their shenanigans from this latest "going to Palestine" and "I just wanna see…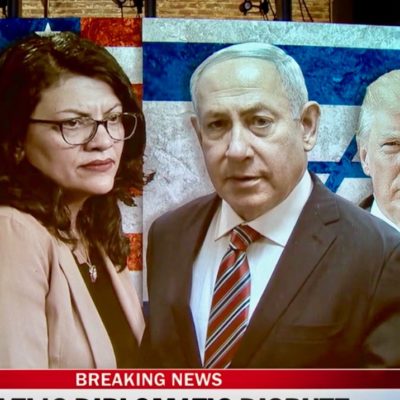 Congresswoman Rashida Tlaib (D-MI) was allowed entry to Israel for humanitarian reasons. However, instead of graciously moving forward with her visit to her grandmother; Tlaib threw a…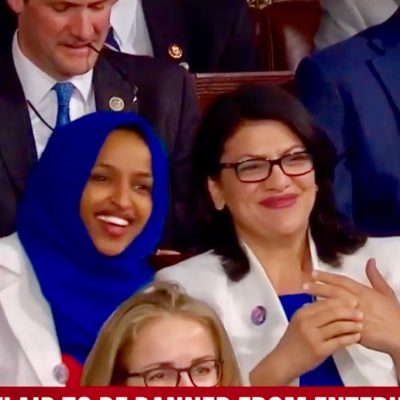 Facts don't matter to the media. The government of Israel made the tough decision to refuse to allow Ilhan Omar and Rashida Tlaib entry this upcoming weekend….
Israeli Prime Minister Benjamin Netanyahu is expected to decide today whether to allow Congresswomen Rashida Tlaib and Ilhan Omar from visiting Israel on Friday. The congresswomen hope…
Over the weekend, the IL GOP posted an image at its Facebook page of "The Squad" — AOC, Omar, Pressley, and Tlaib. Of course, the image poked…