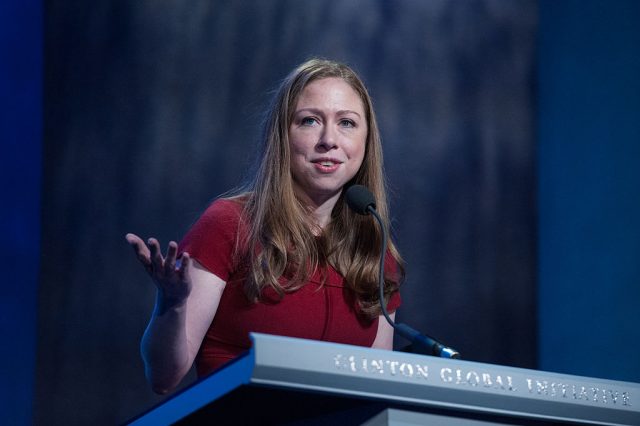 This is just #Sad and #Wrong. Hillary is not simply a stand-alone evil person, she has groomed an innocent child to follow in her enabler footsteps. Chelsea Clinton has expertly taken up for her mother and father in recent days. Neither one of whom deserve any loyalty or empathy. Like mother, like daughter.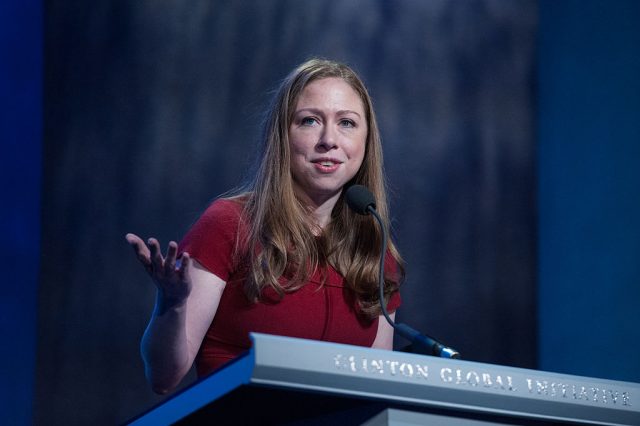 Chelsea recently confirmed what we all knew about Hillary's pneumonia – it was previously unknown to anyone until Hillary needed an excuse for why she seized up and had to be carried into her van by at least three people at the 9/11 memorial event in New York City.
Of Hillary's conveniently-after-the-fact-onset pneumonia, Chelsea said,
"Well, I didn't know that she had pneumonia," Clinton told the magazine. "I didn't know she had pneumonia until she came over to my apartment."

"So I don't think it was a conscious choice," she continued. "I mean, she didn't even tell me. I think she just expected she would power through it as she has always powered through everything. As her daughter, I wish she would have listened to her doctor and taken a couple days off when her doctor told her she needed to get some rest, and I'm grateful she did finally listen to her doctor and she took a couple days off."
Chelsea defends her mother without reservation: she powers through, even when terribly ill, with an illness no one knew about. What-a-woman! Chelsea is able to pull off fantastical statements that are entirely unbelievable, and completely in the mold of her mother's lies that we have come to know so well.
At Victory Girls, we hold varied and nuanced opinions on many topics. Not everyone here will agree with me, so I want to be clear that this…
Just when you thought it could not get too much worse for the Democrat party, it has. A wing of the  Democrat party has been hacked, once again!…
For even the most keyed in voters, untangling the connections of the Clinton family dynasty is complicated. We learned this week that the Clinton Foundation is in…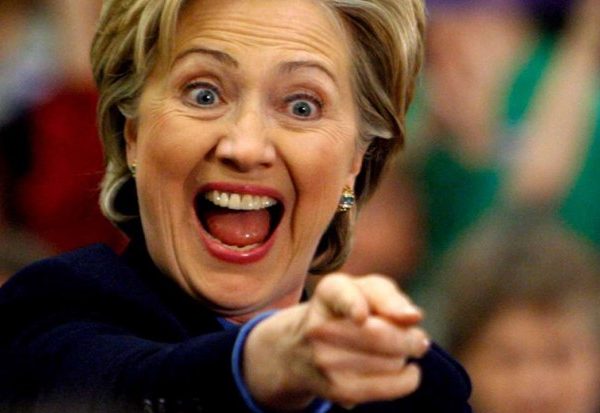 Hillary Clinton said that she may have "short circuited" when the Federal Bureau of Investigation (FBI) questioned her about her email scandal. According to Mrs. Clinton her…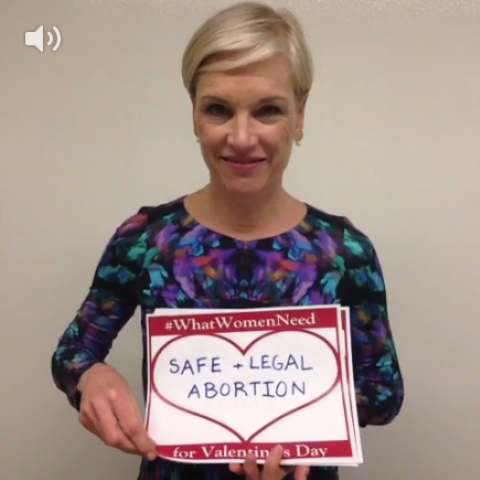 I have nothing against efficiency, so in principle this is just a great idea: While you are waiting for your "procedure" you can saunter on down the…
Hillary is a victim of the success of the feminist movement. She has peaked a little too late to be anything special, but a lot of feminists…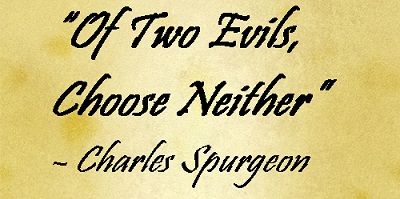 Choosing a candidate for any office whether local or state or federal can be a matter of choosing the least worst. Our 2016 choices for president frankly…