First news anchors, then the movie industry, after that celebrity photographers, and now the pendulum has veered back to news anchors. It doesn't matter where you are, it seems that the dam has broken regarding the perversion of sexual harassment, assault, and even rape across high profile industries.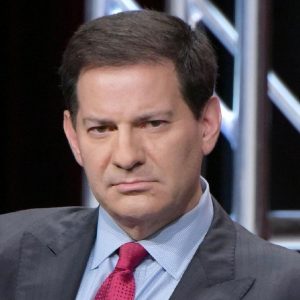 Mark Halperin, once a shining star of ABC news and mentored by the late Peter Jennings, has been exposed for the slime that he is. Well, there is more.
Dianna Goldberg was a young researcher at ABC News in 1994 when she asked a colleague, Mark Halperin, for some information about a story. He readily agreed to help her and asked her to come to his office.

Close the door, he said when she arrived. Come over here, he said, seated at his desk. Sit down and I'll give you the information, he said. He motioned to his lap.

"What?" she remembers thinking. "I don't want to sit on your lap." But Halperin was the political director of the network, a rising star who was highly regarded by ABC's management, including "World News Tonight" anchor Peter Jennings. Goldberg, who now goes by her married name, May, thought that refusing him could injure her career.

She reluctantly agreed and sat down briefly. Halperin, she recalled on Wednesday, had an erection.
I don't know about you, but there's a serious ICK factor in that account. Along with anger that any woman was put through that! Seriously, when he placed her and many others in the position of either walking away or giving in in order to keep their job or … for a young woman just starting out in her job, that's a helluva dilemma whether she has high or low self esteem! Not only that, but if you don't have a modicum of confidence that the company you work for would back you up? Yes, all the women Halperin preyed upon likely felt that they were on their own. 
We all stared at our TV's on Thursday night taking in the horror before us, completely engulfed in anger at the perpetrator who stole innocent lives. Not one…
So, it's that time of year again. Two days from now overeating, overdrinking, and over-analyzing (well, at least in my family!), coupled with that general groggy feeling…
MSNBC'S Morning Joe had a panel today, where it was agreed that conservatives had been unfairly targeted and smeared after the Tucson shooting this weekend. Mark Halperin,…