Bake the cake! That's the ruling from a Denver judge yesterday regarding Masterpiece Cakeshop and owner Jack Phillips.
For six years Masterpiece Cakeshop has been fighting against the Colorado Civil Rights Commission and the couple who brought the original complaint against Jack Phillips and his…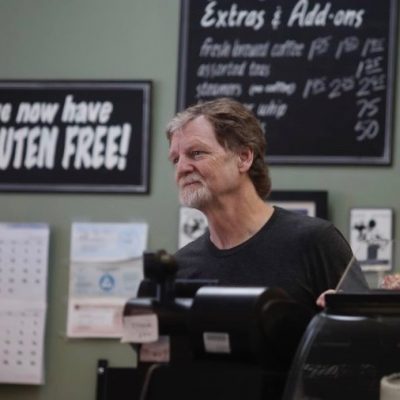 In spite of the Supreme Court's ruling regarding Masterpiece Cakeshop, the Colorado Civil Rights Commission is going after Jack Phillips once again. And Phillips isn't having any…
In a perfect world, business owners would be free to legally boot customers from their premises whom they don't want to serve. In a perfect world, we…
The Supreme Court of the United States issued their ruling about the Masterpiece Cakeshop case that we've blogged about here and here. Today SCOTUS ruled the following: …
If you haven't heard already, you will. The Supreme Court has issued an opinion in Masterpiece Cakeshop Ltd. vs. Colorado Civil Rights Commission, and it was not…
Jack Phillips owns a Colorado bakery called Masterpiece Cakeshop. As a religious Christian, for years he's been the target of the Left's assault on the First Amendment's…
Christians have been under assault in America for quite some time now, even moreso in the past eight years where the previous federal administration routinely targeted them….
SCOTUS was busy today! Multiple cases were finalized and cases that will be heard this fall were announced. That includes Deanna's post about SCOTUS keeping President Trump's…