Furloughed NYC workers will get their money back according to Hizzoner Bill de Blasio. How? By using federal stimulus money, OUR taxpayer dollars.
Now that New York City Mayor Bill De Blasio completely trashed Manhattan, he decided to be equitable and give Brooklyn a chance at housing the homeless.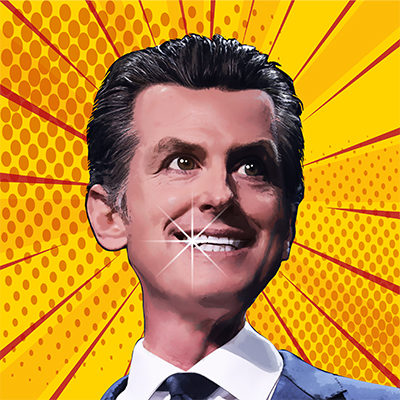 Gavin Newsom has a very California hippy dippy cure for the homeless problem. Have a doctor write a prescription for a new home. 
From the Liberal La-La Land of Portland, comes the latest. The Planning and Sustainability Commission in Portland is working on so that all new structures (including private…
California. Home of swimming pools, movie stars and now Typhus. Despite the City of Los Angeles' effort to clean up "sky-high" piles of trash near Skid Row…
This weekend, KOMO News of Seattle (an ABC affiliate) premiered a news special entitled "Seattle Is Dying." It was a harsh look at the realities of life…
Last year a homeless veteran helped a stranded motorist on I-95 in Philadelphia, by spending his last $20 on a can of fuel for her car. Kate…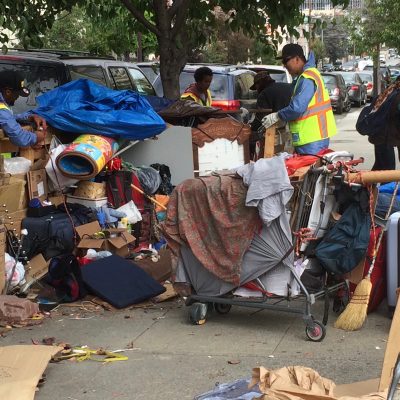 Newly inaugurated Mayor of San Francisco, London Breed, (a Democrat), urged homeless advocacy groups that receive money from the city to teach homeless people to "clean up…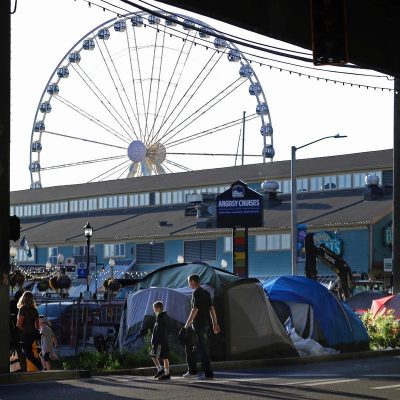 We saw a crying girl on a magazine cover. Tons of virtue-signaling celebrities sounded off on the inhumane treatment of illegal immigrant children being "ripped" away from…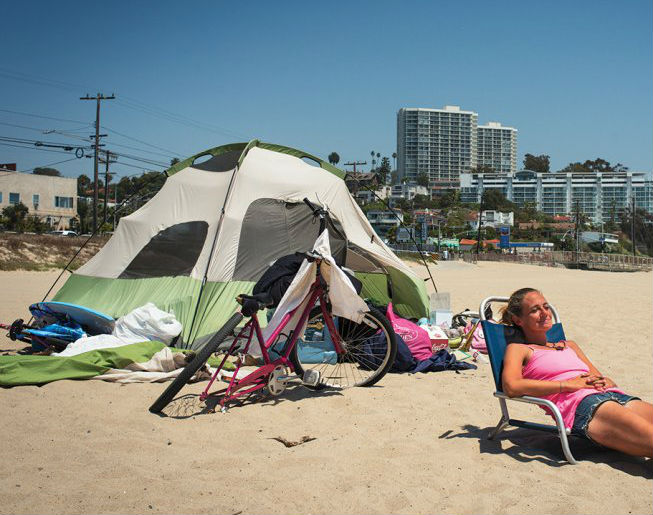 Los Angeles City Councilman Mitch Englander has to be the king of understatement. In a press conference this week he stated simply that Southern California cities' approach…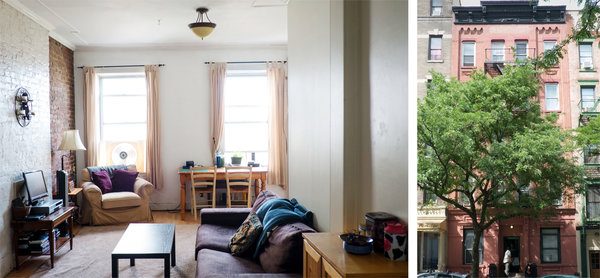 These days an income of $497,911 is a pretty good deal right? A family of four in New York City knows it is! But there's just one…

When it comes to the Liberal Hollywood poster child, Susan Sarandon ranks right up there and has been known to take aim on many occasions on Conservative…
Tourist Jennifer Foster of Florence, AZ was sightseeing in Times Square with her husband on a cold November 14th evening when they saw a shoeless man, apparently…