Gracious me. Hillary Clinton just can't catch a break these days! Those pesky little annoyance hurdles just keep cropping up and disturbing her rhythm don'tcha know?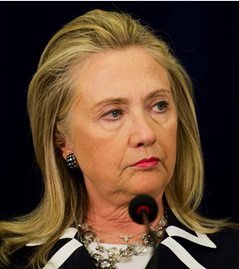 Fielding the same questions over and over regarding the issues can definitely wear on a candidate's nerves. But most of the time said candidates are able to take a deep breath and continue to deal with it.  I said most of the time. Yesterday it became evident that Hillary is tired, VERY tired of interacting with and getting questions from the minions she expects to vote for her.
I kid you not. Hillary is SO SICK of Bernie lying about her! Wow and WOW. I bet her campaign was wishing for a rope line right about then…
The fact is. Hillary was asked a pretty decent question while the erstwhile Presidential candidate was walking through the crowd. So Hillary's reaction is…well… noteworthy.
After going through her pinky-promise under threat of perjury, Hillary Clinton's lawyer, David Kendall, has turned over two thumb drives containing her emails to the FBI, according…
The Hillary Clinton email scandal is not going to go away anytime soon. Now, Representative Trey Gowdy, who is the head of the special committee investigating the…