After months of testimony, the grand jury in Cleveland has decided to not indict Officer Timothy Loehmann or Officer Frank Garmback in the death of Tamir Rice.
In explaining the decision, Cuyahoga County prosecutor Tim McGinty said it was "indisputable" that the boy was drawing the pistol from his waistband when he was gunned down. McGinty said Tamir was trying to either hand the weapon over to police or show them it wasn't real, but the officer and his partner had no way of knowing that.

"Simply put, given this perfect storm of human error, mistakes and miscommunications by all involved that day, the evidence did not indicate criminal conduct by police," McGinty said. He said patrolman Timothy Loehmann was justified in opening fire: "He had reason to fear for his life."
VIDEO: Prosecutor in Tamir Rice case: Despite "perfect storm of human error," no evidence police acted criminally: https://t.co/XkFM8fs6Op

— The Associated Press (@AP) December 28, 2015
Assistant county prosecutor Matt Meyer also made an important point about Tamir Rice's appearance. While he was 12 years old, there was no way for the police to have judged that from his appearance.
Meyer says Tamir Rice was 5'7, 175 lbs, size 12 shoes. @wkyc

— Alyssa Raymond (@AlyssaRaymond) December 28, 2015
McGinty also noted that he had warned Rice's family that this was a potential outcome.
"We explained to Tamir Rice's mother that even in a situation as tragic as the death of her son, the state must be able to show that the police acted outside their constitutional boundaries," McGinty said. "The evidence did not indicate criminal conduct by police."

McGinty noted that the decision was "also my recommendation, and that of my office."
Tamir Rice's family released a statement, and are pursuing a civil suit, as well as asking the Justice Department to become involved.
New from Rice Family – Prosecutor McGinty has been "abusing, manipulating" process to orchestrate no charges: pic.twitter.com/tlqdbwfdT0

— Ari Melber MSNBC (@AriMelber) December 28, 2015

Cleveland police are currently preparing for potential demonstrations, despite Rice's family asking for "peaceful and democratic" behavior after this decision. Victory Girls will update this post if the situation changes.
Just a short time ago State Attorney Marilyn Mosby held a brief press conference to announce the results of the grand jury's review of the case involving…

BREAKING: An NYPD officer will not be indicted for the chokehold death of Eric Garner back in July. From the New York Daily News: Staten Island was…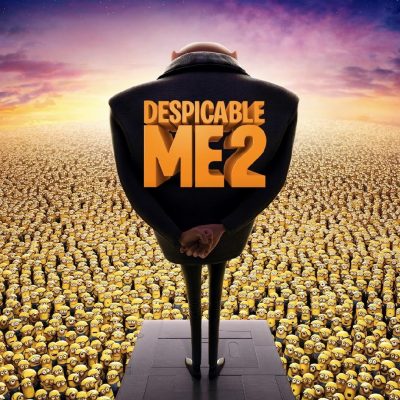 Like so many entertainers and celebrities, Pharrell Williams of "Happy" fame has decided to weigh in on Ferguson. In an interview with Ebony Magazine, the singer made…
Immediately after the announcement by Prosecuting Attorney Robert McCulloch that the grand jury has determined that NO Indictment of Officer Darren Wilson will take place, the Michael…
The press conference on the grand jury's decision will be airing at 5:30. They will be deciding whether or not to indict Officer Darren Wilson in the…
After much waiting and anticipation, the grand jury has reached a decision as to whether or not Darren Wilson will be indicted in the death of Michael…
We are still waiting for any word from the grand jury in Ferguson, Missouri. While some are demonstrating even without a verdict – maybe just to keep…
First the media hinted at Friday for a decision from the Grand Jury in the shooting death of Michael Brown in Ferguson, Missouri. Then it was supposed…
Ferguson, MO had the opportunity to enjoy a quiet night last night. Relatively quiet that is, if you don't count the plastic and glass bottles (some with…