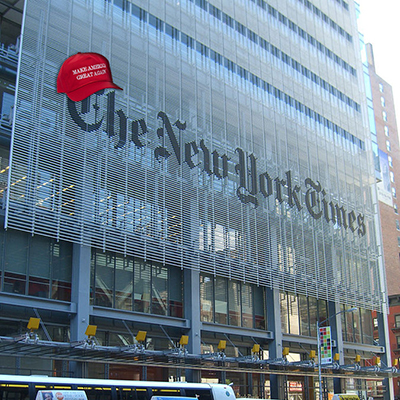 It's not often that we read something even remotely favorable toward President Trump in The Newspaper of Record, also known as The Failing New York Times. It's even rarer when it comes from a former Obama administration staffer. Yet, that's exactly what happened yesterday with regard to the likelihood of President Trump's re-election prospects.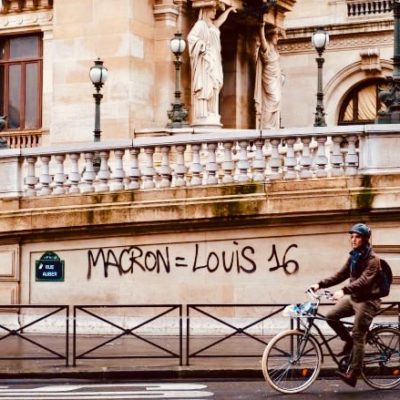 Two days ago we wrote about the massive riots in France. The issue involved the arbitrary fuel tax hike that was to take place on January 1,…
Out in Swamp Land, aka District of Columbia, Senator Dianne Feinstein is serving nothing burgers up for the slobbering media. Over on the leftie coast, Google is…
Let's recall the Leftwing mobs (joined by more than a few ostensible conservatives) braying for the head of Rush Limbaugh saying about President Obama, I hope he…
I don't think Hell froze over on Saturday, but I think it may have seen a few snow flurries. You see, a political analyst at CNN wrote…
On Tuesday night President Trump will give his first State of the Union address, and we now know a little bit about what we'll hear.
We really should all be dead by now. Between the catastrophe predicted following the overturning of the inaptly-named Net Neutrality regs, to the recent passing of the…
If you look at just the vote totals, it could seem overwhelming. In the vote for statehood, 97% of Puerto Rico voters who cast a ballot voted…
This is President Obama's last G-20 conference, and his last scheduled visit to China before the end of his presidency. And China is apparently treating Obama like…
Just the other day, in Elkhart Indiana, President Obama stood in front of a crowd and said: "By almost every economic measure, America is better off than…
If the United States wants to see the economic future, all we have to do is look at Puerto Rico. The American territory is officially defaulting on…
For a guy who started off his 7th and LAST State of the Union address with the admonition that it would be a short one … Once…
Following up on the more than 500 point loss on Wall Street last Friday, the Asian markets opened Monday to a meltdown in progress. China's Shanghai Composite…

For the first time the number of women in Congress will break 100. According to the Washington Post, the post-election total stands at 101, but could grow….
It is election day; and what a pivotal and momentous day this will be if Democrats are finally routed from their entrenched power seats in the Senate….