Both the GOP and Democratic parties have a problem.  The presumptive nominees come with more baggage than the Delta Terminal at O'Hare Airport. Both Clinton and Trump are horrible people who did very bad things. Hillary should be indicted for both her inaction at Benghazi and for secrecy violations and Trump for shady business practices. But our two parties and the reality tv saturated public put these two loathsome individuals up for election.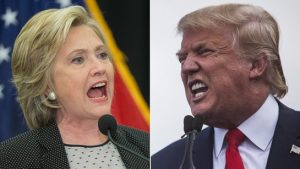 Trump has a temporary advantage thanks to the decision by the FBI to not indict his deplorable opponent. But Trump is too busy retweeting white supremacist garbage to respond effectively. As the AP said here
It was an opportunity for Donald Trump to hone his message and focus his ire on Hillary Clinton's emails and the criminal indictment he and his fellow Republicans say she deserved and unjustly dodged.
New life has been breathed into the anti-Trump movement with the polls showing Donald Trump behind, sometimes very far behind, Hillary. RNC insiders including delegates are starting…
Right now Donald Trump is leading all national polls.  This is in my opinion a very bad thing for everyone.  National Review had an article that should…
On September 16th, at the Ronald Reagan Presidential Library, the next GOP debate will be moderated by Jake Tapper, with additional questions from Hugh Hewitt. I'm incredibly…
If former Ku Klux Klan Grand Wizard David Duke is praising your candidate, you might be backing the wrong candidate. #Trump just got endorsed by David Duke, meaning…
Megyn Kelly recently returned from a vacation with her family, meanwhile she's been spending all of this time living rent free in the mind of Donald Trump….
Politicians have a way of splitting conservatives and creating war within the party, but very few have caused a commotion quite like Donald Trump. I've found myself scrolling…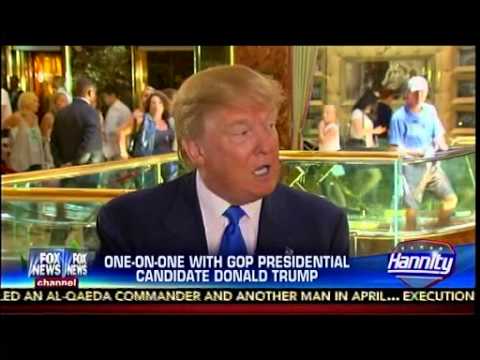 Let's talk about Planned Parenthood's new favorite GOP candidate! On Tuesday, Donald Trump appeared on shows with Chris Cuomo, as well as Sean Hannity. During both shows he defended Planned…
The Trump vs. Megyn Kelly debacle feels like it has been dragging on for months, when in actuality it has been less than a week. If you're like…
The bad blood between Donald Trump and whoever criticizes him has escalated, when Trump's top deputy Michael Cohen retweeted a comment from a Twitter account named "surfersfortrump"…