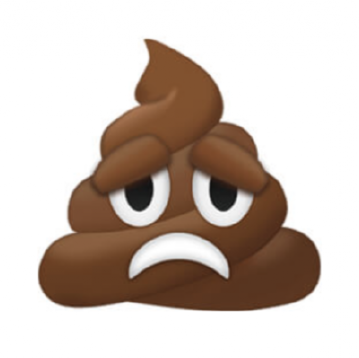 Unless you've been living under a rock the past few days, you've likely heard of the guano crazy jogger in Colorado Springs, who has been defecating on people's lawns. In public. In full view of children, pets, and other innocents. The Washington Post reported about a week ago that this daft bint has been squatting on one family's property for the past several weeks, and even though the homeowner confronted her, she simply said "sorry," and trotted off.
The family kept finding the runner's poop, [Cathy] Budde said, and the dirty paper napkins she leaves behind. The apparently remorseless runner has pooped on the sidewalk in front of the Budde family's home at least once a week for the past seven weeks, according to Budde. Once, Budde was able to take a picture, which showed a brunette woman running in a gray tank top and shorts.
Well, it turns out the brunette woman is not exactly that.
A man claiming to be "a family representative" for the now-infamous "Mad Pooper" in Colorado said the woman has a traumatic brain injury.

The man posted two videos to YouTube, which have been deleted. He did not identify himself or the female jogger, whom he called "Shirley."

He said "Shirley," who has not been caught yet, is sorry for defecating on lawns in Colorado Springs. He maintained she has the brain injury and that, after gender reassignment surgery, she can't control herself, according to KRDO in Colorado Springs.
There's a small part of me that's giggling like a loon, proving once again that a 12 year-old boy is, in fact, my spirit animal.
Here at Victory Girls, we bloggers are in possession of breasts and a lot of us have kiddos.  Some of us chose to breast feed, and some…
Originally posted at David Horowitz's Newsreal: There are few people easier to offend than the "lactivists". These are the breastfeeding moms who think that breastfeeding is akin…