I never really liked the idea of colleges handling rape charges. I do agree this is an underreported crime (lots of reasons for that) and do agree that campuses have a big problem.  It's rape and how all parties are treated throughout the investigations. Where the Department of Education (DOE) and I part company is this: Campus rape per the DOE is 90% drunk hookups or regret afterwards. The Daily Caller discusses that here
An official for the Department of Education said that 90 percent of sexual assault accusations amount to drunk sex or regret after sex, according to a Wednesday report.
What?
Candice Jackson, who heads the civil rights division of the Department of Education, made these remarks and others in an interview with The New York Times, published a day before Education Secretary Betsy DeVos' meeting with campus sexual assault activists, including both alleged victims and accused students.
The meeting makes sense and yes the accused still have rights. They are presumed to be innocent until proven guilty.  Not guilty until proven innocent.
The comments like Ms. Jackson's are not going to help the unjustly accused or the victims. Really badly said Ma'am. Drunk = unable to consent. Non consensual sex = rape.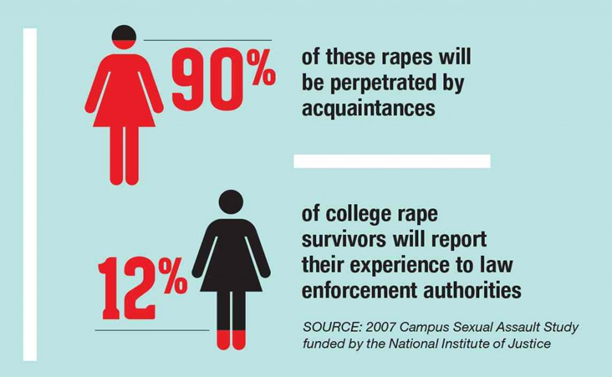 Colleges acting as judge and jury is a very bad idea. The accused are frankly not treated as if they are innocent until proven guilty. And accusers who lie get away with it on campus.  And everyone loses.
Impact or unintended consequences:
Ms. Jackson has apologized for her remarks (seriously stupid remarks) but the damage is done.  And she has undermined every good thing her boss is doing.
Then there is Twitter and I agree (I am rather annoyed but not triggered by the way).  Rape is not the morning after blues but it happens on college campuses in supposedly safe spaces.
This DoE move on campus rape has triggered about half my female friends. Coincidentally all who experienced an 'honest' college rape

— Jessica Mason Pieklo (@Hegemommy) July 13, 2017
What you say matters Ms. Jackson.  And it will hurt Betsy DeVos when she tries having a sane conversation.
I welcome a conversation and welcome colleges getting out of the business of being a detective. The problem is not alcohol use. The problem is the colleges not handling this new role well and the wrong messages being sent to victims and the accused that rape is a political tool. It is not. It is a crime. Let the actual courts and law enforcement handle the investigation and support your students. And the DOE civil rights division doing their jobs.   Rape on campus happens.  A sane conversation about the topic is long overdue.
(Visited 6 times, 6 visits today)