Starting in 2018, Boy Scouts will allow girls to join Cub Scout dens. On top of that, they'll also concoct a way for older girls to earn the highly-prized Eagle Scout rank.
With that, the Boy Scouts of America have officially gone full Social Justice Warrior. Never go full Social Justice Warrior.
Here's what the BSA tweeted out on Wednesday:
The BSA expands programs to welcome girls from Cub Scouts to highest rank of Eagle Scout https://t.co/WbFQxCXZBN

— Boy Scouts – BSA (@boyscouts) October 11, 2017
Did the Boy Scouts not notice something kind of important? Like, there's already a Girl Scouts USA?
So where does the BSA get their executives — from the Department of Redundancy Department?
Meanwhile, the Girl Scouts are quite miffed about the announcement. In fact, they've been smelling a rat for a while now. Back in August, the Girl Scouts sent a, well, strongly worded letter to the BSA accusing them of a "covert campaign to recruit girls." Furthermore, they wondered why the BSA would seek to recruit girls rather than the "90 percent of boys who are not involved" in Boy Scouts.
Could the BSA be floundering because of its 2015 decision to allow openly gay adults into the program as leaders? Oh, nothing to see here! chirped the AP. The Boy Scouts seem "more robust" than they have in years, it wrote.
Really? Than why is the Mormon church peeling off about 200,000 Boy Scouts as it starts its own program? Why are Boy Scout camps closing? Moreover, why is the BSA printing articles in its publication on "how to revive a declining pack or troop?"
No, the BSA isn't looking for girls to join because its numbers shrank 7% in a ten-year period, would it?
Whatever cockamamie reason the Boy Scouts might have for admitting girls, they're doing it wrong. Not only are the Girl Scouts royally peeved, so are some former Eagle Scouts, like Charlie Kirk of Turning Point USA. He appeared on Tucker Carlson Tonight with righteous anger aimed at the BSA. Both Kirk and Carlson feel it's just another step in the destruction of traditionalism.
So American parents of sons, say goodbye to the Boy Scouts you grew up with. This is no longer your Boy Scouts, and it's no longer your grandfather's Scouts, either. It's now just another group where young kids are groomed to turn into social justice warriors taking marching orders from an ever-more strident Left.
Oh, and as far as the Girl Scouts USA go — they're not exactly a paragon of traditional virtue either. They promote people like Margaret Sanger and Gloria Steinem as role models, which is why some Catholic dioceses are breaking away from Girl Scouts.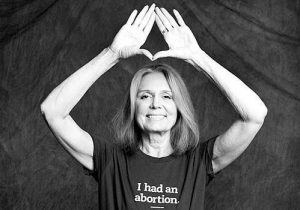 Come to think of it, maybe the Boy Scouts and the Girl Scouts actually belong together. Sad, isn't it?
(Visited 4,168 times, 4,171 visits today)