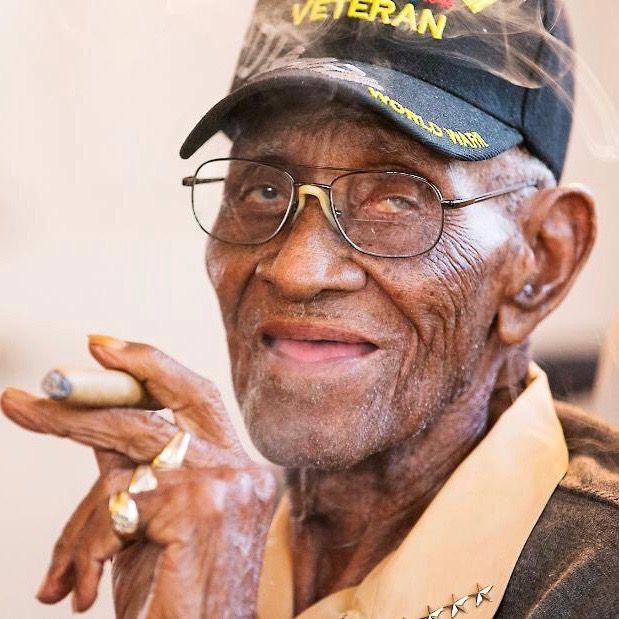 Richard Overton, is 112 years old as of last month and going strong. This amazing man, a WWII veteran is very much a national treasure. He credits his longevity to three things: God, whiskey, and cigars.
Christians have been under assault in America for quite some time now, even moreso in the past eight years where the previous federal administration routinely targeted them….
Senator Ron Wyden (D-Oregon) had planned a ceremony to honor 100 year old WWII U.S. Navy veteran Dario Raschio on Saturday at Portland's Community College Southeast Campus….
Two years ago Victory Girls Blog went live and since that time, our focus has been one of promoting a conservative orthodoxy of fiscal responsibility, limited government…
"For four long years, much of Europe had been under a terrible shadow. Free nations had fallen, Jews cried out in the camps, millions cried out for…
Eighty-eight year old Frank Whitney is a World War II veteran. He's also the owner of Saltaire Market, a grocery store slash deli, liquor store, and ice…
Nicholas Oresko, the nation's oldest living Medal of Honor recipient at 96, has died. Nick was born on January 18, 1917 in Bayonne, New Jersey. He joined…
Today is our 1-year anniversary here at Victory Girls Blog and it hardly seems possible! One of the really fun things we've enjoyed over the last year,…