Pope Francis just returned to the Vatican from his trip to Greece with twelve extra passengers in tow.
They're Syrian refugees selected from the Moria encampment on the Greek island of Lesbos, where the Pontiff was visiting, and are composed of three family units, including six children. All are Muslim, and all had their homes bombed in the Syrian civil war. Once the families arrive in Italy, a Catholic charitable organization will care for them and help find them jobs.
Liberal mouthpieces were quick to praise the Pontiff and call 'shame' upon the rest of Europe, which is reeling from having taken in vast numbers of Middle East refugees.
Pope Francis just shamed Europe by saving 12 refugees: https://t.co/vmUV1ajdJZ pic.twitter.com/8SF8qqz3xr

— The Daily Beast (@thedailybeast) April 16, 2016
Pope Francis' acts of love should inspire us as Americans and we should heed his call to welcome refugees with open arms.

— Bernie Sanders (@BernieSanders) April 16, 2016
If you think that these families were selected from all the refugees at the camp in the same way a child would pick out a rescue kitty from a shelter, you'd be incorrect. Francis himself told reporters on the flight back to Italy that the process involved planning and paperwork by the governments of the Vatican, Italy, and Greece. In other words, they were screened and vetted by three separate nations.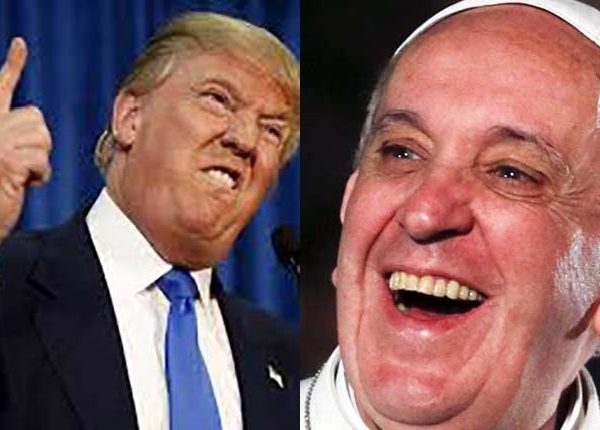 First it was Jeb Bush and Ted Cruz. Now Trump is at war with the Pope. Returning to the Vatican from a trip to Mexico, Pope Francis…
Saturday brought to the world the Merger from Hell: the Nigerian Islamic terror group Boko Haram has pledged their allegiance to the Islamic State (ISIS), a move…
This has been a busy month for ISIS (Islamic State In Syria), or ISIL (Islamic State in the Levant) if you are running with the Administration's moniker…