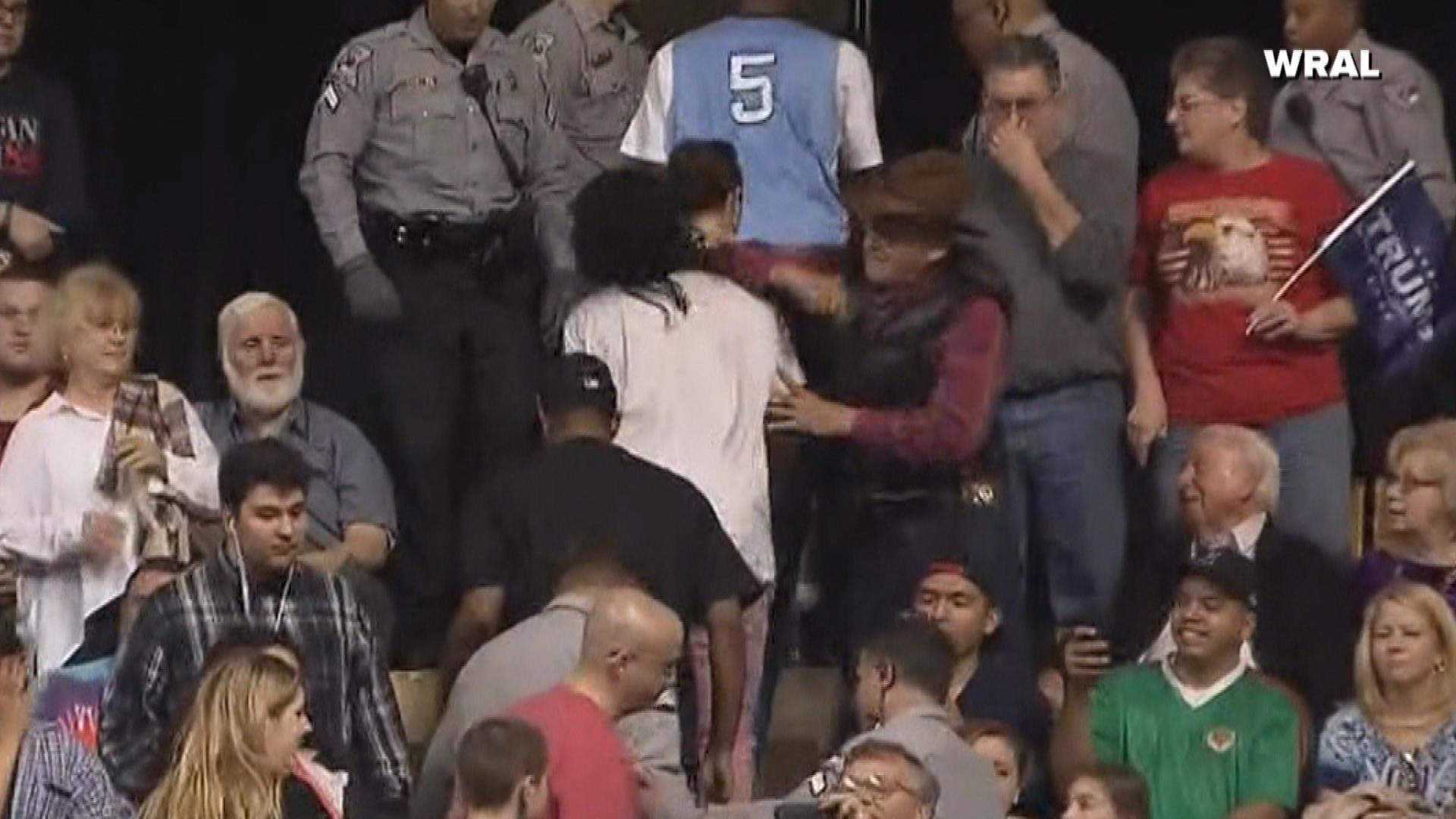 It's official — Trump rallies are deteriorating into scenes reminiscent of the Sturmabteilung — the SA "Brown Shirts"– of 1930's Germany.
Earlier today Cassy wrote about how Breitbart reporter Michelle Fields was attacked by a Trump aide at a rally, and then how the Trump camp lied about the assault.
Then today, at a rally in North Carolina, a protestor was sucker punched by a Trump supporter, who was later arrested and charged with assault. What's truly disgusting is that 78-year-old John McGraw is not only unapologetic and proud of his actions, but says that "next time we see him we might have to kill him."
Watch below:
"He's not actin' like an American" — so in the mind of this fool one can only "act like an American" if they agree with Donald Trump? McGraw's America does not cherish freedom of speech.
This is not isolated. At a Kentucky Trump rally earlier this month, white nationalist Matthew Heimbach pushed a black woman and proudly posted a video of the event at a white supremacist network.
Also this month, a young man aspiring to become a Marine learned that the service branch had decided to discharge him after images of him harassing a black woman at a Trump rally emerged. Joseph Pryor, who was in the Marines' delayed entry program, bragged on his Facebook page of his actions — and paid a heavy price.
Are you proud, Trump supporters? Is this how you envision America — a place where dissidents can be beaten if they offend your cult leader  candidate? Are rallies now becoming a site of vitriol and blood sport?
The late Andrew Breitbart famously noted that "politics is downstream from culture," and it's clear that the culture fostered by the Trump campaign is composed of little more than raw sewage. Chief supplier of that dreck is none other than Trump himself, who just last month said of a protestor ejected from a rally, "I'd like to punch him in the face, I tell ya." He continued, "You know what I hate? There's a guy, totally disruptive, throwing punches, we're not allowed to punch back anymore. I love the old days. You know what they used to do to guys like that when they were in a place like this? They'd be carried out on a stretcher, folks."
These are not the words of a man who should lead a civil society. The people who perversely relish the beating of protestors at a rally are not representatives of that civil society, either. They are thugs whom Trump is happy to provoke. There are no excuses for the actions of any of them — Trump included.  Absolutely. None.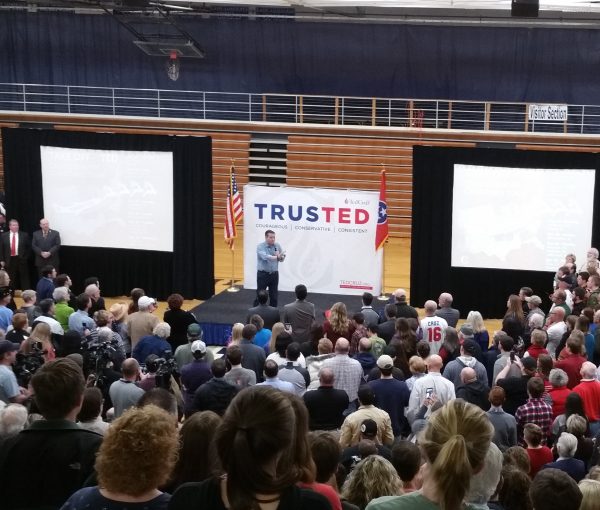 Ted Cruz brought his campaign to Knoxville, Tennessee as part of his "Take off with Ted", #CruzCountryChristmasTour. Knox County is solidly conservative, as is most of East…
We've all heard the old saying, "Politics makes for strange bedfellows." Considering that with the presence of Donald Trump the Republican race for the White House has…