Over a year ago, President Donald J. Trump negotiated an updated version of the North American Free Trade Agreement (NAFTA). The new trade agreement is the United States-Mexico-Canada Agreement (USMCA). The USMCA includes important protections for American innovators. Nancy Pelosi is going to give those innovators the heave-ho, but for what reasons?
Almost at the same time he took office, President Donald Trump announced that he wanted a better trade deal than what President Clinton had gotten in the…
Just think about all of the wailing and gnashing of teeth we have had about tariffs. The pulling of many forelocks has accompanied President Donald Trump's desire…
How quickly things can change when the Master of the Deal sets to work. As little as five months ago, Mexican President Peña Nieto was blasting U.S….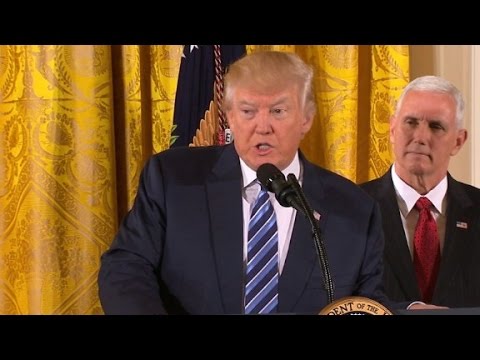 With Inauguration Day landing on a Friday, and all of the pomp and ceremony to go with it, followed by a weekend, the real work for the…
President Obama's 13 hour jaunt to Ottawa, Canada was a fascinatingly cringeworthy spectacle. It was intended as a summit meeting between Prime Minister Trudeau, Mexico's President Enrique Peña Nieto,…