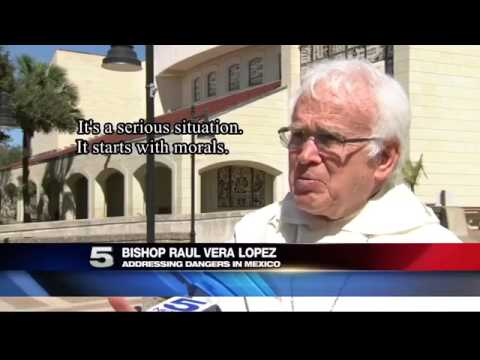 A violent attack at Mexico City's Metropolitan Cathedral has left a priest fighting for his life when an assailant stabbed him during Mass, in front of the congregation.

Catholic priest stabbed at Mexico City Cathedral during mass. https://t.co/rnMQGz5izK pic.twitter.com/aoFgqjMBR8

— teleSUR English (@telesurenglish) May 16, 2017
The Rev. Miguel Angel Machorro was attacked at the cathedral on Monday, the Mexican Conference of Bishops said in a Twitter post.

Police arrested a suspect in his late 20s who "apparently stabbed a priest while he celebrated Mass at the Metropolitan Cathedral," the Federal District Attorney's Office said.

"The victim, who had wounds in the neck caused by a sharp weapon, was quickly taken by police officers to a private clinic, where he was reported to be in serious but stable condition," the DA's office said in a statement.
The attacker's identity has not been confirmed, with initial media reports identifying him as a French Muslim, but later reports have the attacker claiming to be American.