Since Election 2016 is almost over (Please go away, Hillary.), Buzzfeed is desperate to get clicks. Therefore, they have decided to use number 13 in Saul Alinsky's Rules for Radicals to get clicks, "pick your target, freeze it, personalize it and polarize it". Buzzfeed took a popular TV show (Fixer Upper" on a popular channel HGTV, with a hot button topic gay marriage and added God. Mix it up and pour it out.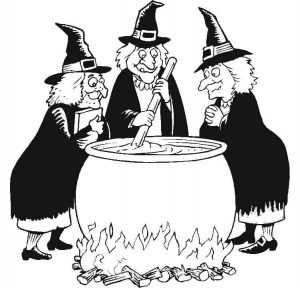 The Buzzfeed article by Kate Aurthur is "shockingly" entitled "Chip and Joanna Gaines' Church is Firmly Against Gay Marriage". Kate Aurthur, bless her heart, comes off just a little bit jealous of the Gaines' happiness, success and Christianity. The article proves it:
Chip and Joanna Gaines' series Fixer Upper is one of the most popular shows on HGTV. The couple has recently graced the cover of People magazine; their book, The Magnolia Story, has been on the New York Times' best-seller list for five weeks; and they were the subject of a long profile in Texas Monthly that credited them with revitalizing the city of Waco, Texas, where the show is set and where their businesses are located. The couple are riding a wave of success, largely due to their charm and appeal. Joanna's design aesthetic — large kitchen islands, open-concept floor plans, and shiplap — is one of the show's stars; Chip's goofiness — his willingness to call himself fat, his sadness and terror when he has to deliver bad news to a client during construction, and his buoyant attitude — is the other.
A little jelly, are we, Kate?
Religion permeates everything that we do. Even a lack of belief in God—atheism, if you will— is a belief-system. One of the reasons this country was formed…