It's true – Seattle is a wreck, destroyed from within by a succession of inept mayors and a radical city council. Something needs to change.
A month ago, Seattle made the news when it passed a "head tax" aimed at helping the homeless. Approximately 500 businesses would be forced to pay $0.14/employee…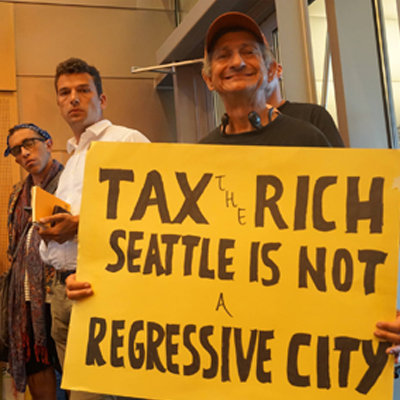 You know the old saying, "When you're in a hole, stop digging"? I'm thinking that the idiots on the Seattle City Council have never heard that adage.
The cuddly socialists of the Seattle City Council got together for some old fashioned Kurt Cobain headbanging Monday afternoon. They must have been wearing protective headgear, to…
A toxic combination of tolerance and greed has created a crisis in liberal cities like San Francisco and Seattle, where homelessness is fast becoming an acceptable lifestyle…