Trump issued a detailed memorandum last night in which he directed all U.S. intelligence agencies to cooperate fully with Attorney General William Barr's spy gate investigation. Furthermore, the memo orders Barr to declassify such information or intelligence as he deems suitable and make it public. Adam Schiff is here to tell us the memo is 'un-American.'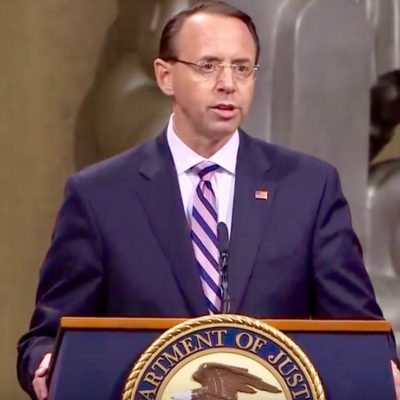 Rod Rosenstein, just two days after leaving the DOJ, is making it very clear that he is not a fan of James Comey. Comey is a 'partisan…
Congressional Democrats want to create a perceived Constitutional crisis to cover for their failures. The Attorney General, Bill Barr, is the latest road bump on the rush…
In the midst of the Barr testimony Senate clown show, some information came to light regarding Nellie Ohr, her husband Bruce, Fusion GPS, and the Steele dossier….
It's been a long time coming, and Jeff Sessions is formally out at the DOJ. The slow roll was more like a bad romantic comedy, where the…
As if Monday wasn't crazy enough regarding the Kavanaugh accuser's increasingly problematic story, Trump decided to pour fuel on the fire. His order to immediately declassify the…
These days, James Comey is all about the truth along with sub tweeting truthisms at Trump. However, we now find out that, despite his many assurances, James…
It's a well known fact that Hillary Clinton plays by her own rules and to heck with everyone else. We've seen that front and center for the…
Throughout the Obama Administration, any real news was handed out in the Friday afternoon news dump. Well, the FBI and DOJ quietly dropped a 412 page set…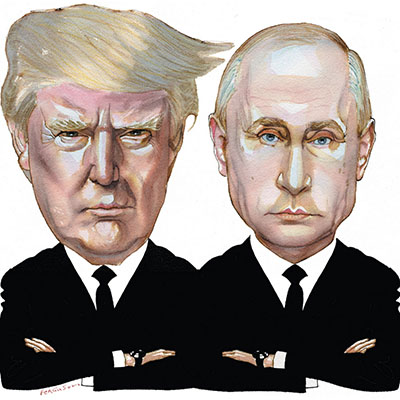 The media, our overpaid political class, and everyone in between is lambasting President Trump's presser aside Russian president Vladamir Putin yesterday. Why?
What was "careless" for Hillary saw another man jailed. And for a microscopic infraction in comparison.
Since February 2017, Luke Rosiak at The Daily Caller has been doggedly pursuing the Imran Awan House IT scandal. What he has uncovered in this case is…
This is what I am really going to miss about Representative Trey Gowdy of South Carolina, when he leaves the House after this year's midterm elections. I…
At the same time the 500 page OIG report was released, the New York Times published an editorial written by none other than former FBI Director James…