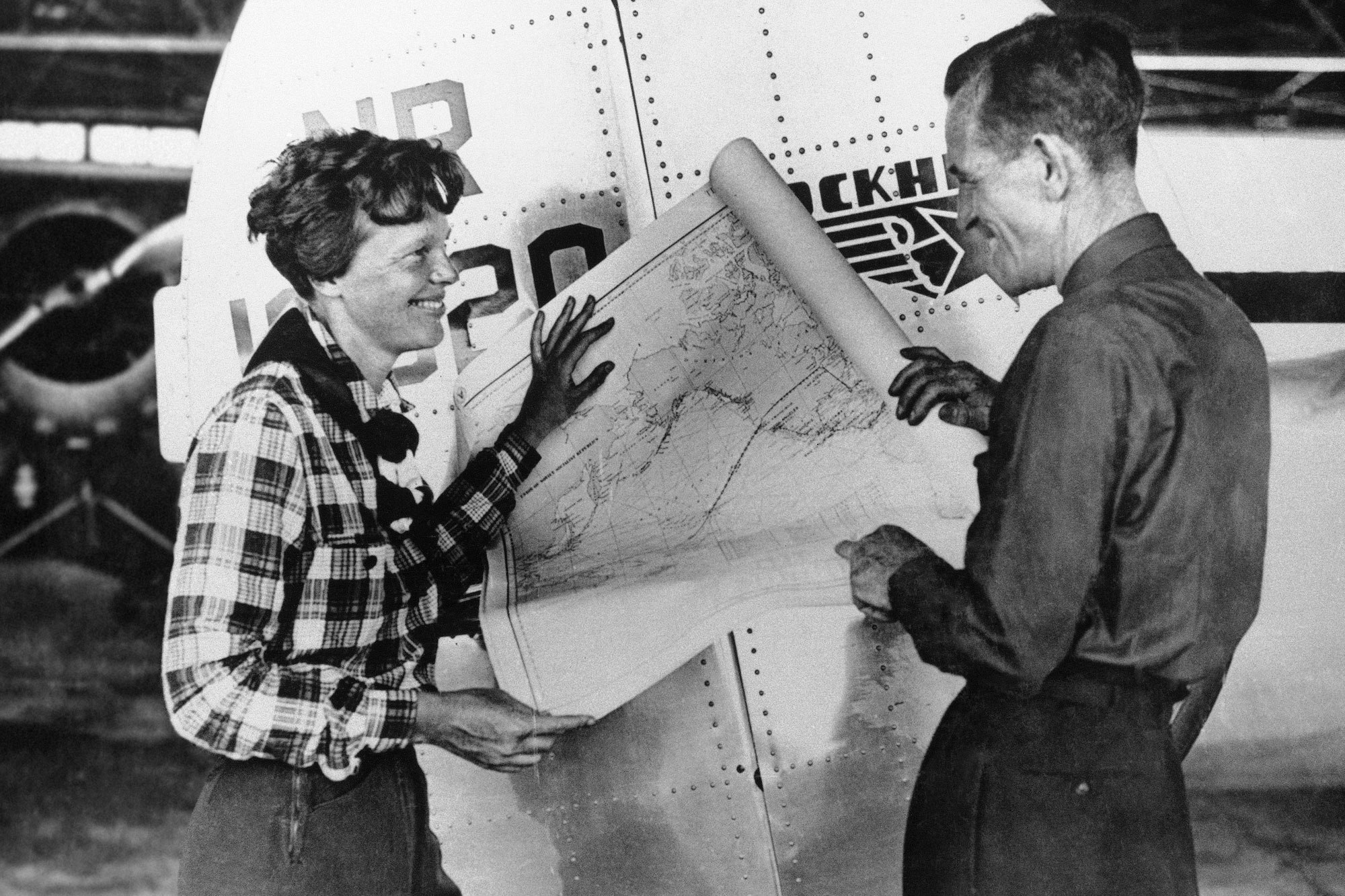 Did Amelia Earhart fall into the hands of the Japanese in 1937? Does this grainy photograph prove it?
That's supposed to be Earhart in the center. Her navigator, Fred Noonan, is said to be on the left.
Moreover, the History Channel is promoting this theory in a new special set to air this Sunday. And, boy howdy, are they promoting it. The promo is about as sensational as a 1950's B-movie.
https://youtu.be/CaKPUQOTzYU
NBC is heavily promoting the special as well. Then again, the man behind the research, Shawn Henry, is an NBC analyst, so there you go.
Not so fast, says a Smithsonian curator. Dorothy Cochrane, curator at the Air and Space Museum, says "I can't really comment definitely on the photography, and I don't think [History Channel investigators] can either." She also noted that the image is "blurry."
Russian President Vladimir Putin hasn't been seen in public for over a week now, and speculation continues as to his whereabouts, especially in light of Russia's recent…
For over a week, Russian president Vladimir Putin has not been seen. And the Kremlin has been tight-lipped as to where he is, which is fueling rumors…