When I was a lower-level manager at an undisclosed federal agency, we discussed women's attrition at a particularly contentious staff meeting. The new Director made it her highest priority to find out why women were leaving in droves (you know, instead of actually focusing on the work we were supposed to be doing), and spent an inordinate amount of time and resources interviewing women about their experiences at said agency. I later found out this Director had a community-wide reputation for social justice warfare, and "womyn empowerment" was her raison d'etre, so to speak. Thankfully, Clitler seems to have vanished since her last stint at this agency, so I'm hoping she finally retired to some underground bunker to plan her femtastic world domination, but while she was there, we had to genuflect in front of the vagoo and work to retain as many women as possible.
The results of the Director's effort to find out why women were leaving a mainly male-dominated, military-focused field (DUH!) were filtered to every office in report form. Women felt marginalized. Women felt harassed by their supervisors' criticism. Women felt they weren't treated with respect. There were apparently even instances of sexual harassment, although we weren't informed whether this was ass-grabbing or merely "offensive" cartoons hanging in someone's cubicle that got female employees' frilly panties in a twist. I can tell you that in my years in the military and as a federal civilian, I have never experienced incidents of true harassment. There was an incident I discussed previously in which a (married) supervisor made a pass at me during a deployment, but I shut him down so hard, he literally wilted in front of my eyes, apologized profusely the next day, and never again tried that crap with me.
I guess I'm either unattractive, or scary because I give off a "don't mess with me, or I will eviscerate you" vibe.
It's almost become a game. Open up the internet, see the latest round of Hillary Clinton book promotion interviews, and see who she is blaming today! Well,…
The Women's March on Washington is scheduled for this Saturday. It's supposed to be a chance for women's groups who have real concerns about a Donald Trump…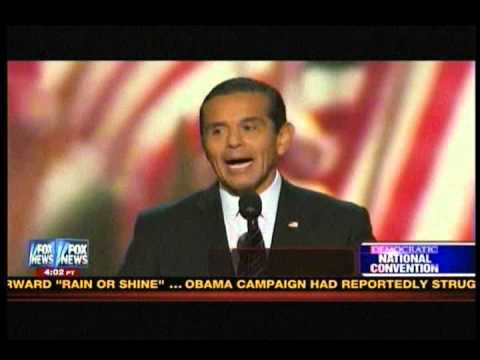 If you can believe it, the Republican National Convention starts in exactly one week. Come next Monday, the frenzy that is going to be surrounding Cleveland is…
Imagine someone on the conservative side of politics said this: "I'm straight and I want my kid to be straight." You tell me, how quickly would that…