Many were not happy about last week's White House visit of Turkish President Erdogan and with good reason. Google Turkey, coup, and crackdowns to get an idea of what Erdogan is doing to his own country.
Needless to say, it seems that Erdogan and his thuggish bodyguards thought they could do the same thing here IN AMERICA. Kurds were protesting Erdogan's visit outside Turkey's embassy and demanding the Selahattin Demirtas, a jailed Erdogan opponent be freed, when this happened:
The following are other reports about the brawl:
#Erdoğan'ın korumaları kavgaya karıştı https://t.co/gsi1iQ68Ye #amerikaninsesi pic.twitter.com/Jv3g5E7AVA

— Amerika'nın Sesi (@VOATurkish) May 17, 2017
https://twitter.com/JoeRTabet/status/864657095571976192?ref_src=twsrc%5Etfw&ref_url=http%3A%2F%2Ftwitchy.com%2Fsd-3133%2F2017%2F05%2F17%2Fkatie-pavlich-dana-loesch-slam-state-dept-response-to-erdogan-goons-beating-protesters-in-dc%2F
The thing is…quite a few of those who attacked the protestors were Erdogan's bodyguards! The police finally managed to regain control of the situation. Rightfully so, charges will be filed against his bodyguards and others who participated in the attacks.
https://twitter.com/jimmurphySF/status/864927081452363776
The State Department's response was infuriatingly weak.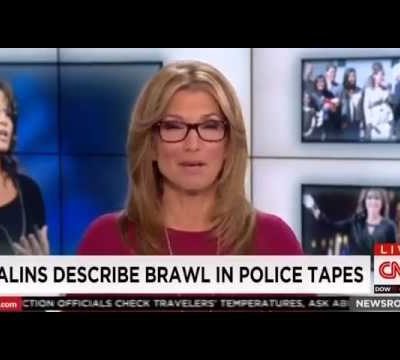 The double standard is staggering and sickening. (See below for UPDATE) As was well covered last month, the Palin family was involved in what has been popularly…